Double Dragon Neon is on a region-free physical cart for the Nintendo Switch.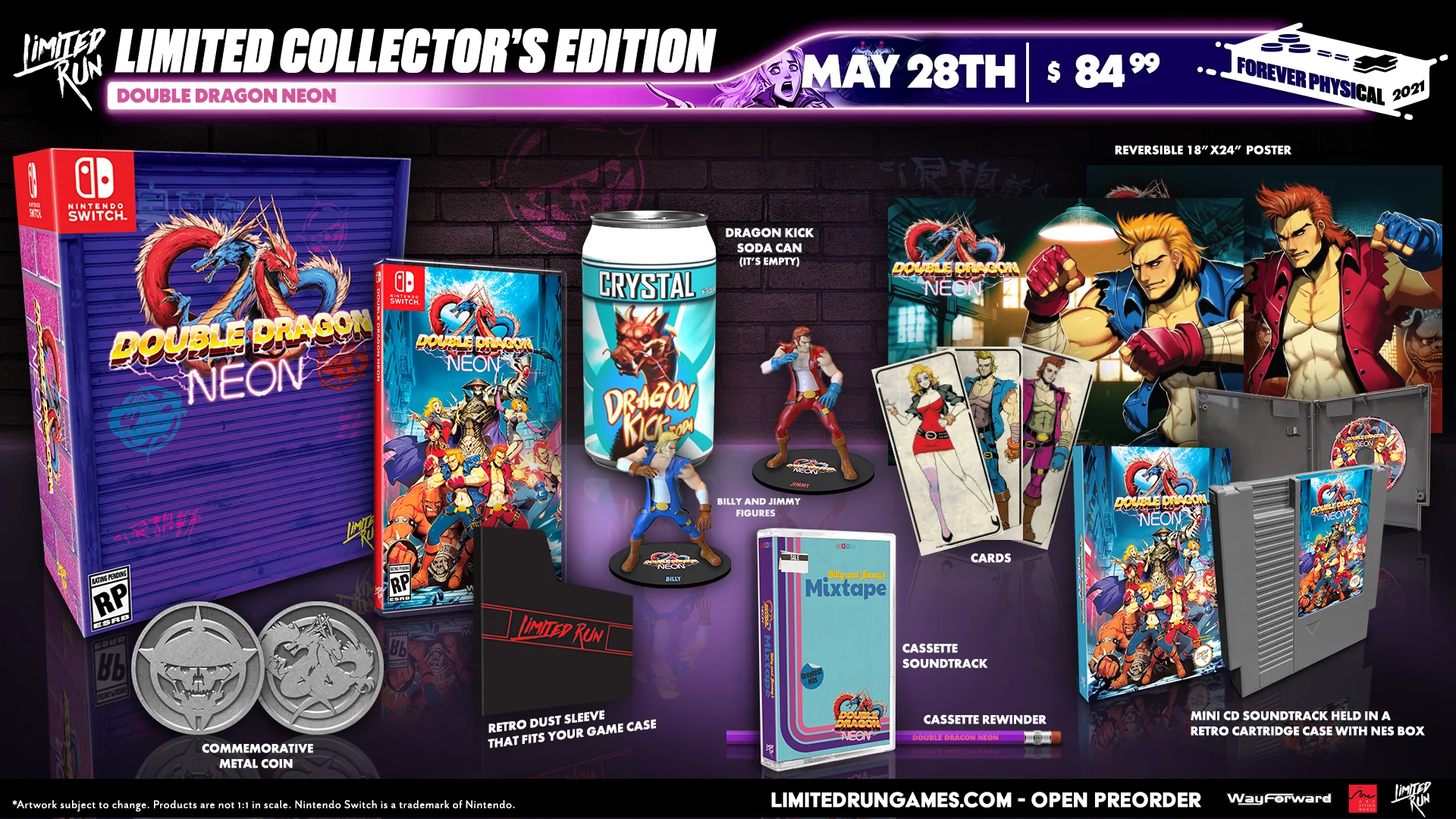 The Double Dragon Neon Classic Edition includes:
Switch Limited Run #108: Double Dragon Neon
Retro NES-style dust cover that fits over the Switch case
Reversible 18- x 24-inch poster
Game soundtrack on mini-CD in a hinged NES cartridge storage case
Accurate NES-sized box that stores the NES cartridge case and soundtrack
Set of three menu screen cards
Double-sided metal coin featuring Skullmaggedon and Double Dragon emblems
Cassette mixtape
Cassette rewinder (a pencil)
Aluminum Dragon Kick Soda Can (empty)
Billy and Jimmy figurines
Genre: Fighting
# of Players: 1 Player
Supported Languages: English
PLEASE NOTE: There is no purchase limit on this item. This item is currently in manufacturing and artwork is subject to change. Products are typically not expected to ship until 8-9 months after the preorder window closes. Future production updates will be visible on the product page and your account page. All orders are considered final and can not be canceled.