Nine Witches: Family Disruption is on a region-free physical disc for the Playstation 4. Also works on the Playstation 5.
Limited to 2,000 copies worldwide.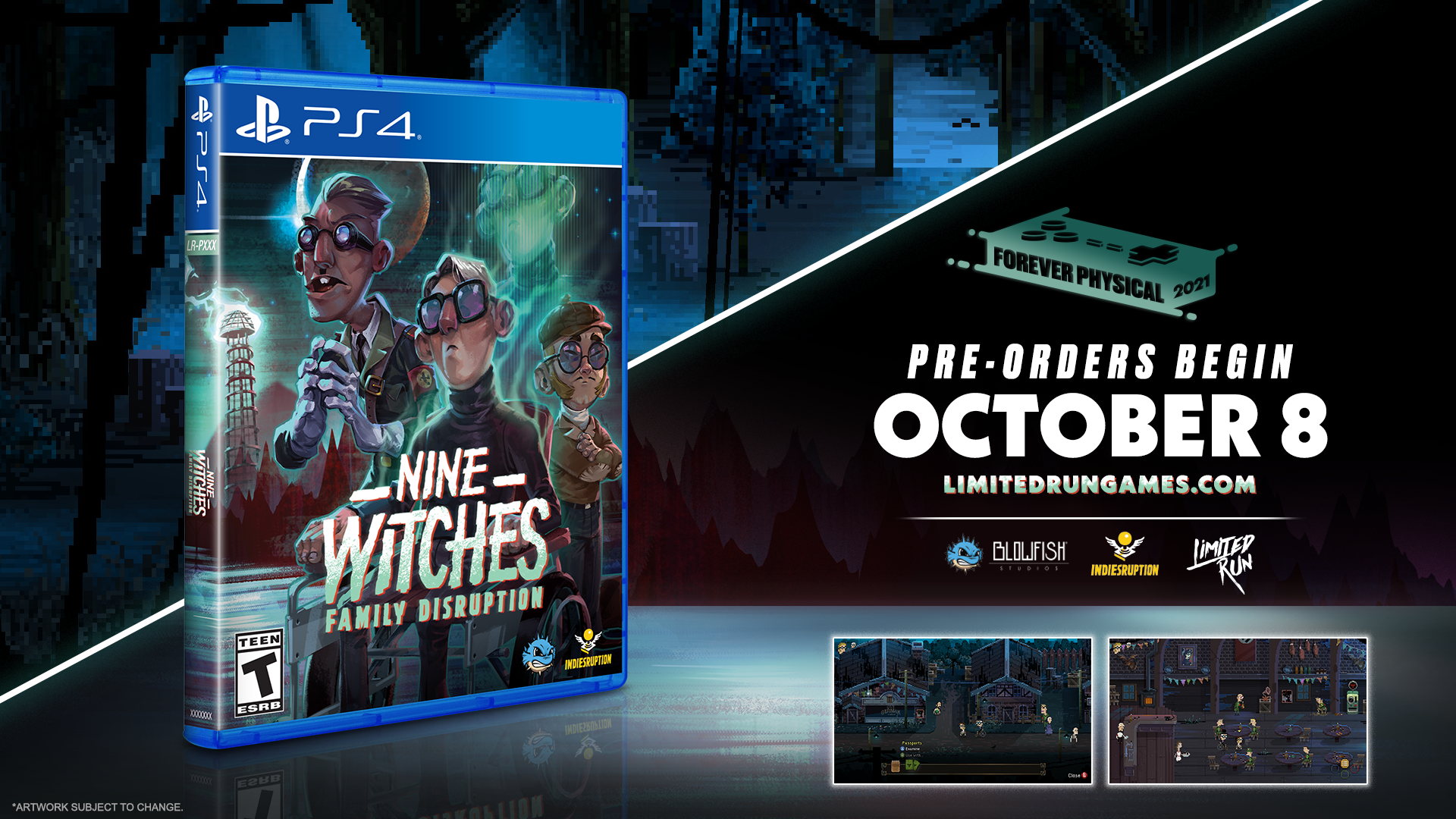 Features:
Unique original story. (99.999999% GUARANTEED)
Single player, dual character action-adventure with puzzle-solving elements.
Join professor Alexei Krakovitz and his loyal Japanese assistant, Akiro Kagasawa, in their heroic crusade against the Okkulte-55.
Retro-pixel style artwork.
A quirky cast of characters!
Visit Sundäe, an oppressed village on the northwest coast of Norway.
Talk with the dead.
Genre: Action, Adventure, Puzzle
# of Players: 1 Player
Supported Languages: Chinese (Simplified), Chinese (Traditional), English, French (France), German, Portuguese (Brazil), Russian, Spanish
PLEASE NOTE: There is no purchase limit on this item. This item is currently in manufacturing and artwork is subject to change. Products are typically not expected to ship until 4-5 months after the preorder window closes. Future production updates will be visible on the product page and your account page. All orders are considered final and can not be canceled.