Maniac Mansion is on a physical cartridge for the NES. This is an open pre-order for a limited time.
PRE-ORDERS CLOSE ON SUNDAY, APRIL 2, 2023 AT 11:59 PM EASTERN TIME.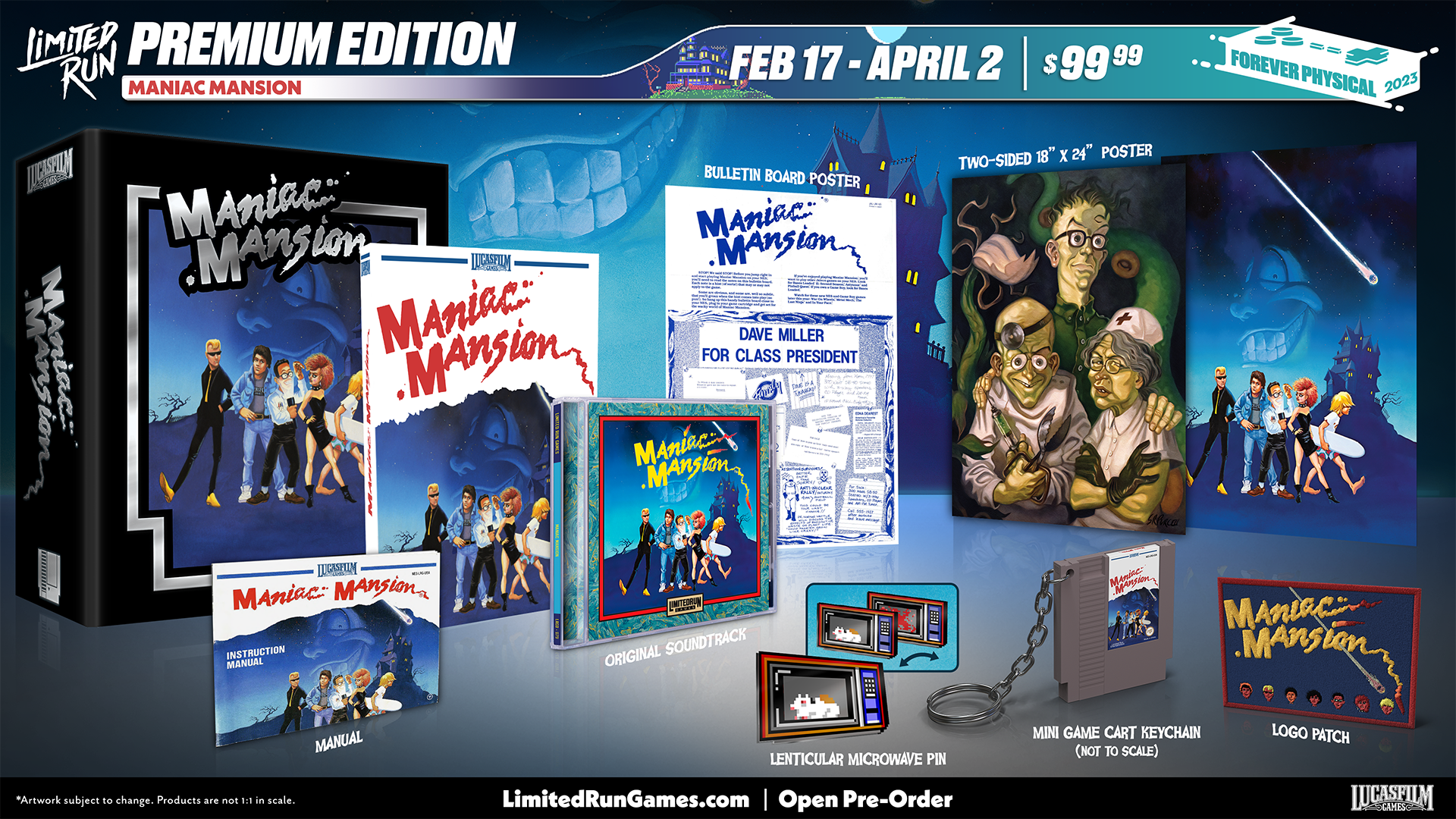 Maniac Mansion Premium Edition includes:
Physical Copy of Maniac Mansion for NES
Maniac Mansion Original Soundtrack
Maniac Mansion Premium Edition Box
Manual
Two- Sided 18"x24" Poster
Bulletin Board Poster
Lenticular Microwave Pen
Logo Patch
Mini Game Cart Keychain
Genre: Adventure
# of Players: 1 Player
Supported Languages: English
Need Protection? This product will fit the LRG Retro Collection CE Protective Case
PLEASE NOTE: There is no purchase limit on this item. This item is currently in manufacturing and artwork is subject to change. Products are typically not expected to ship until 8-9 months after the preorder window closes. Future production updates will be visible on the product page and your account page. All orders are considered final and can not be canceled.