Castlevania Advance Collection is on a USB stick for PC. This is an open pre-order for a limited time.
PRE-ORDERS CLOSE ON SUNDAY, SEPTEMBER 10, 2023 AT 11:59 PM EASTERN TIME.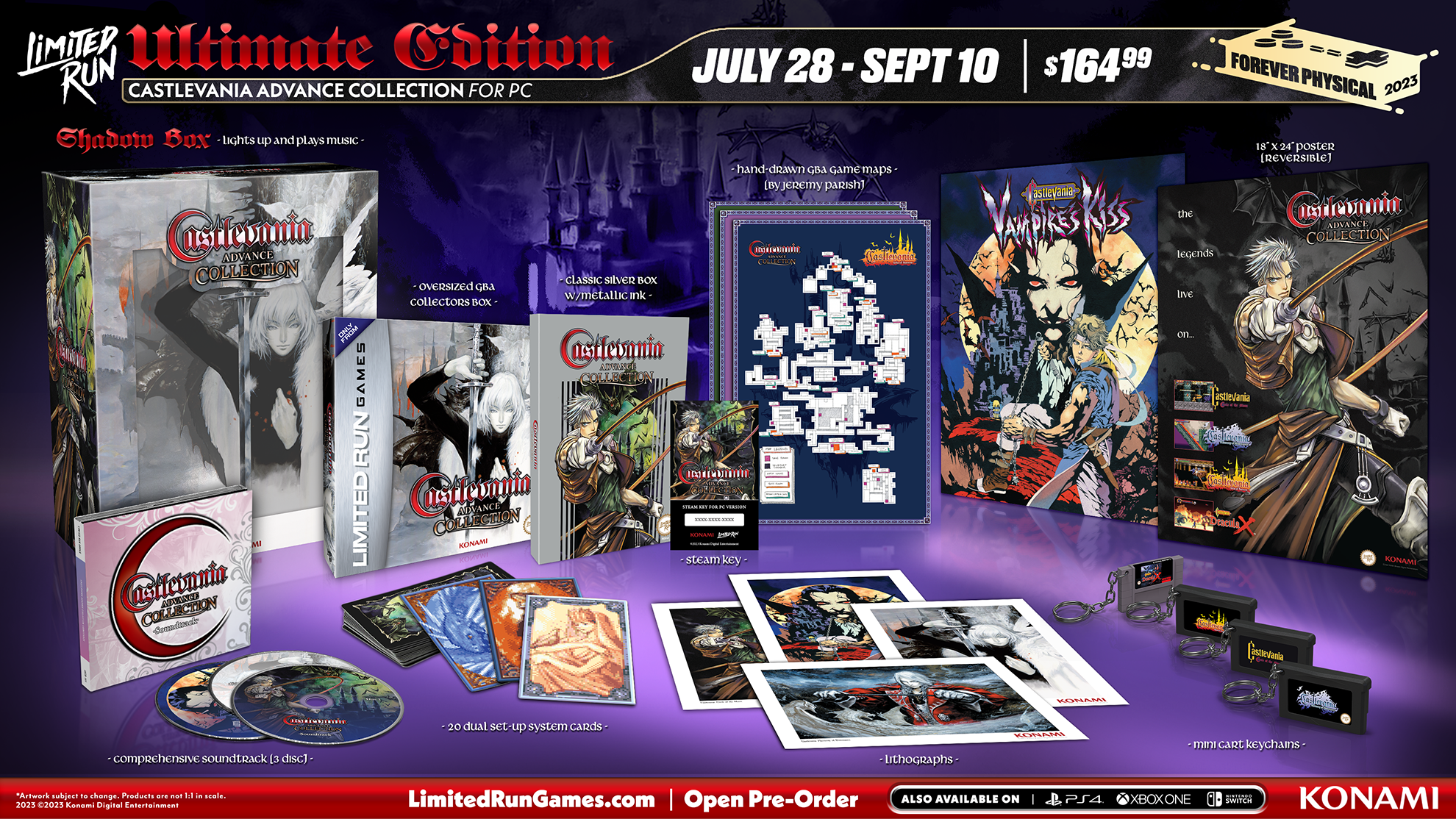 CASTLEVANIA ADVANCE COLLECTION ULTIMATE EDITION INCLUDES:
Steam Key of Castlevania Advance Collection for PC
Oversized GBA Collectors Box
Classic Silver Box with metallic ink
Castlevania Advance Collection Shadowbox - lights up and plays music
Hand-drawn GBA Game maps by Jeremy Parish
18" x 24" Reversible Poster
Mini Cart Keychains
Castlevania Advance Collection Lithographs
20 Dual Set-Up System Cards
Castlevania Advance Collection Comprehensive 3 Disc Soundtrack
Genre: Action
# of Players: 1 Player
Supported Languages: English, Japanese
Protective Case: None
PLEASE NOTE: There is no purchase limit on this item. This item is currently in manufacturing and artwork is subject to change. Products are typically not expected to ship until 8-9 months after the preorder window closes. Future production updates will be visible on the product page and your account page. All orders are considered final and can not be canceled.