Castlevania: Aria of Sorrow Cassette Soundtrack. This is an open pre-order for a limited time.
PRE-ORDERS CLOSE ON SUNDAY, SEPTEMBER 10, 2023 AT 11:59 PM EASTERN TIME.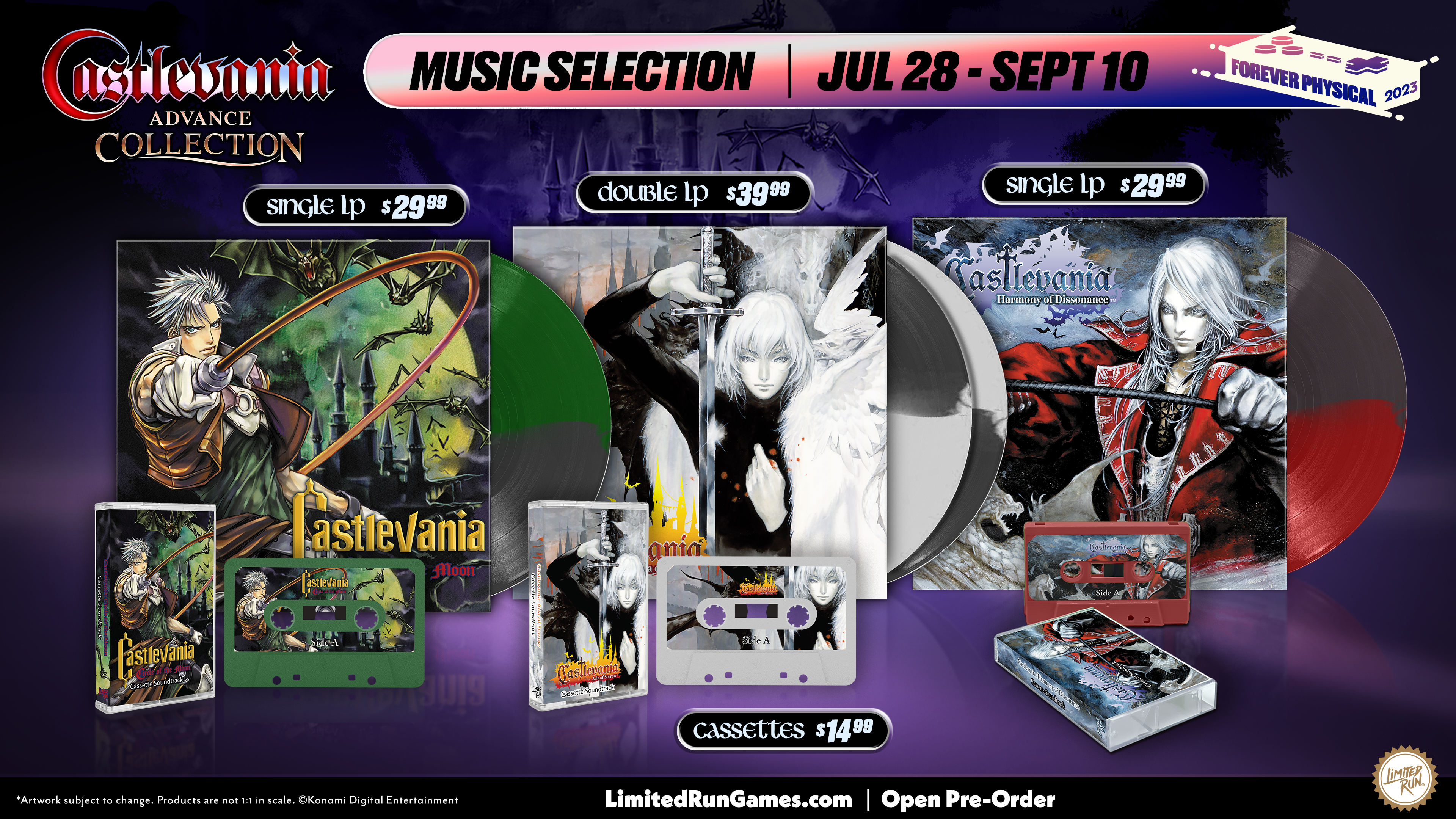 Escape Castle Dracula, and don't forget the tunes! The Castlevania: Aria of Sorrow Cassette Soundtrack features a white cassette tape. Sorrow never fades!
Tracklist:
Black Sun
Name Entry
Prologue ~ Mina's Theme
Ruined Castle Corridor
Premonition
Chapel
A Formidable Foe Appears
Demon Castle Study
Hammer Company
Dance Hall
Phantom Palace
Forgotten Garden
Clock Tower
Confrontation
Underground Reservoir
The Purgatory Arena
Sacred Cave
Demon Castle Top Floor
Battle for the Throne
Fate of the Devil
Don't Wait Until Night
Chaotic Realm
You're Not Alone
Battle Against Chaos
Final Decisive Battle
Game Over
Purification
Ending
Staff Roll
PLEASE NOTE: There is no purchase limit on this item. This item is currently in manufacturing and artwork is subject to change. Products are typically not expected to ship until 8-9 months after the preorder window closes. Future production updates will be visible on the product page and your account page. All orders are considered final and can not be canceled.