Castlevania: Harmony of Dissonance Vinyl Soundtrack. This is an open pre-order for a limited time.
PRE-ORDERS CLOSE ON SUNDAY, SEPTEMBER 10, 2023 AT 11:59 PM EASTERN TIME.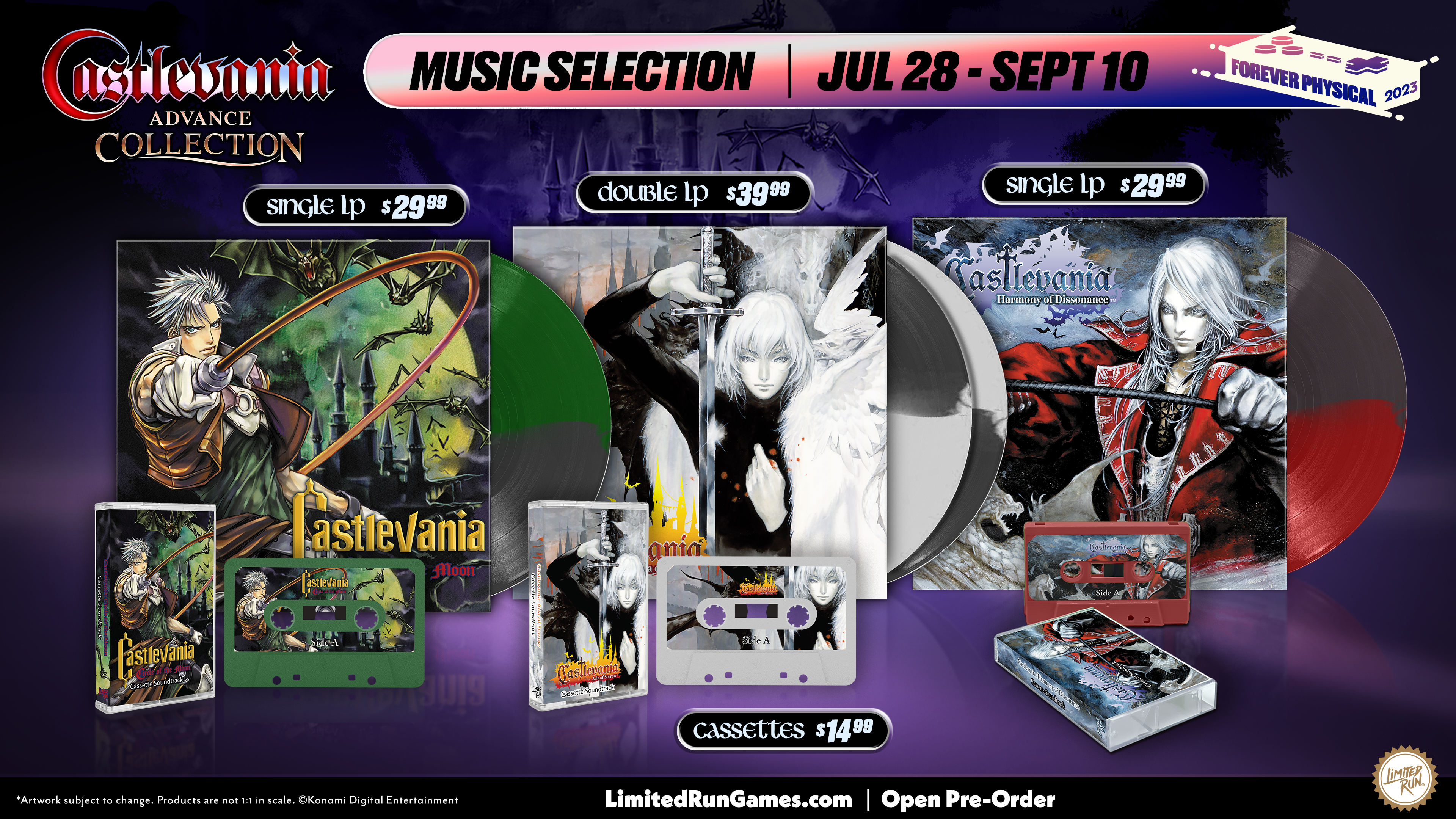 A classic of VGM, reincarnated. The Harmony of Dissonance vinyl soundtrack features a red and black split LP. Don't miss this enchanting soundtrack selection!
Tracklist:
Prologue
Title Back
Name Entry 2K2
Successor of Fate
Offense and Defense
Approach of Deplore
Luminous Moss Cave
Aqueduct of Dragons
Chapel Sky
Clockwork Tower of Causality
Demon Cave of Skeletons
To the Heart of the Devil's Castle
Beloved One
Sworn Follower of Darkness
Decisive Battle
Epilogue 1
Game Over
Incarnation of Darkness
Old Enemy
Epilogue 2
Successor of Fate
My-Pace Peddler
Pitch-Black Door
Night Head
VK2K2
PLEASE NOTE: There is no purchase limit on this item. This item is currently in manufacturing and artwork is subject to change. Products are typically not expected to ship until 8-9 months after the preorder window closes. Future production updates will be visible on the product page and your account page. All orders are considered final and can not be canceled.