Go! Go! Kokopolo is only on a physical cartridge for NTSC compatible Nintendo 3DS
This item is limited to 1000 copies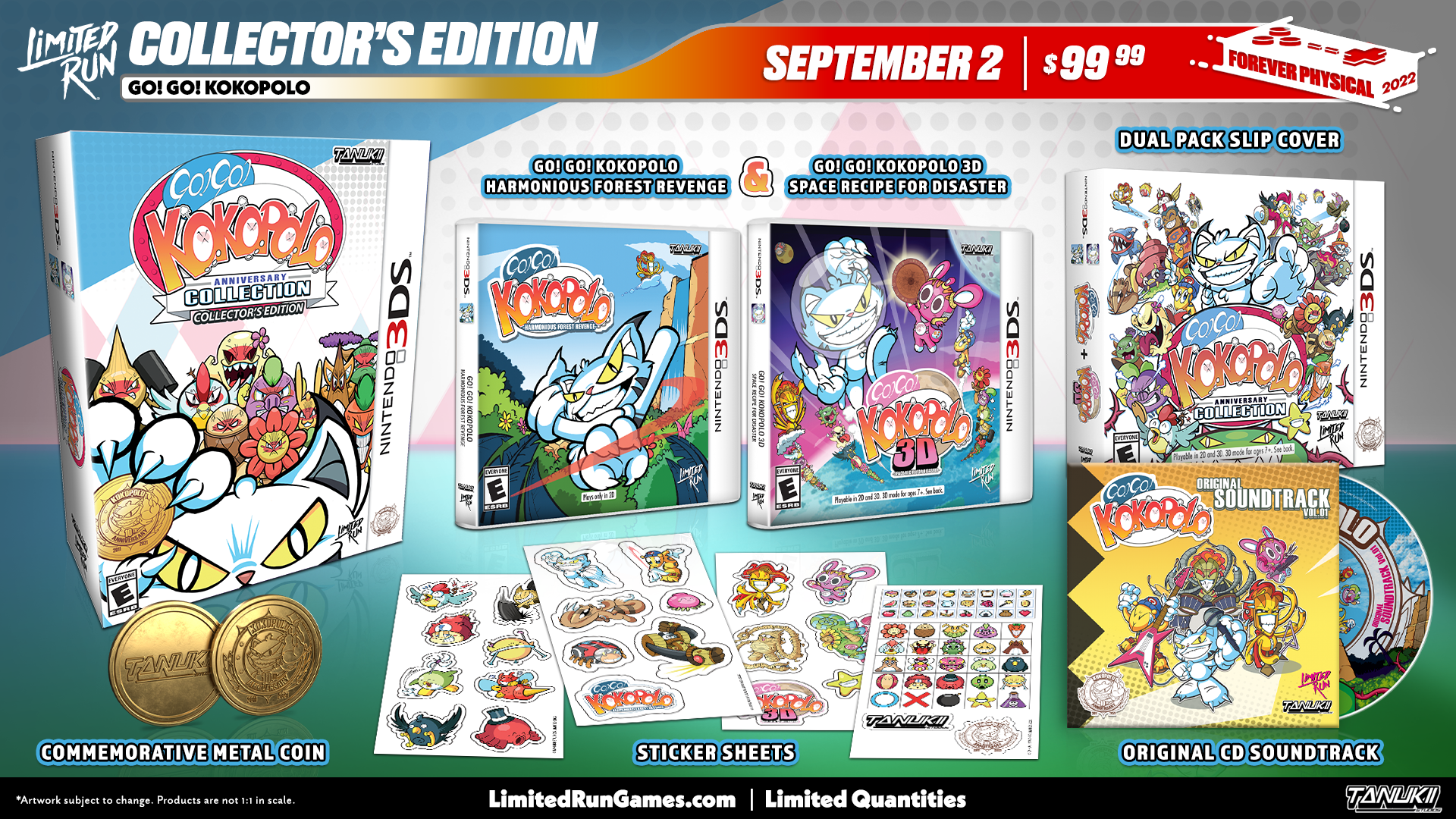 Go! Go! Kokopolo Collectors Edition includes:
Physical Copy of Go! Go! Kokopolo 3D Space Recipe For Disaster for Nintendo 3DS
Physical Copy of Go! Go! Kokopolo Harmonious Forest Revenge for Nintendo 3DS
Go! Go! Kokopolo Dual Pack Slipcover
Go! Go! Kokopolo Original CD Soundtrack
Sticker Sheets
Commemorative Metal Coin
Genre: Puzzle, Platformer
# of Players: 1 Player
Supported Languages: English
Protective Case: Thick Small Acrylic Protective Case
PLEASE NOTE: There is no purchase limit on this item. This item is currently in manufacturing and artwork is subject to change. Products are typically not expected to ship until 8-9 months after the preorder window closes. Shipping updates will be sent to you via email and visible on your account page. All orders are considered final and can not be canceled.