We will only have 260 units of the vinyl soundtrack available.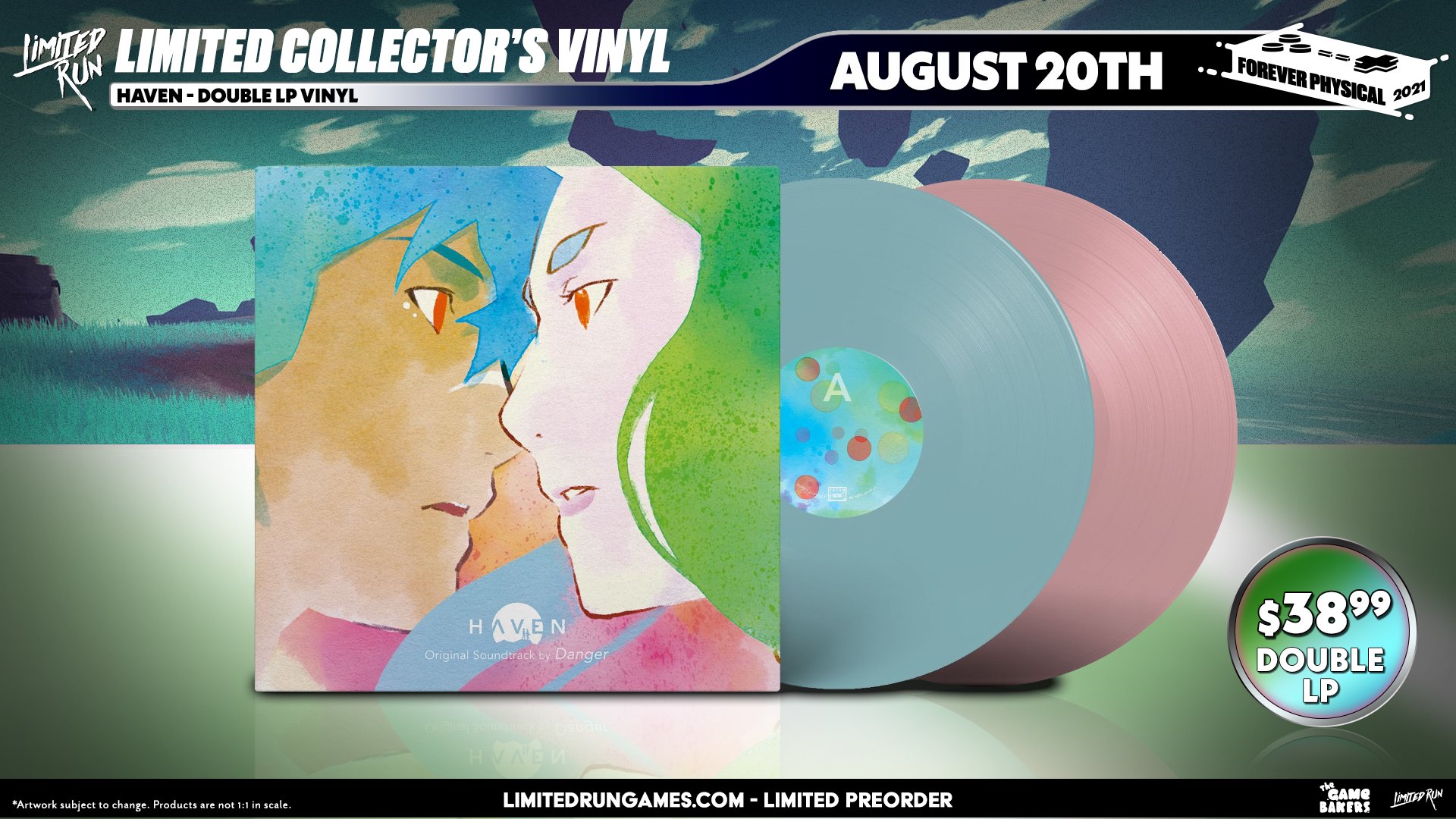 This alternate version is a double vinyl album of the Haven soundtrack with a selection of 17 tracks (including some LP Edits) from the game's original soundtrack, composed by Danger.
This edition includes two vinyl records (pink and blue, 180g) in a "pastel grain" textured gatefold cover designed by Yukio Takatsu (Japanese animator and director). The inner sleeves also feature their own design in the game's colors.
Each pre-order includes a digital download of the Haven soundtrack in the format of your choice (MP3, WAV, FLAC…).
Track List:
Still Free
The Beginning of Something
Home
Appledew Stew (LP edit)
Move It Muffin! (LP edit)
Source
Ready When You Are!
Blooting Hornets
I Can't Stay Mad at You
Kusa Makura 0:05:45
Millions of Lumsecs Away
Until the End of Time (LP edit)
Do We Glow Too? (LP edit)
Nothing but Rust
Now or Never
Free Fall
Space Caress
PLEASE NOTE: There is no purchase limit on this item. This item is currently in manufacturing and artwork is subject to change. Due to the 2021 Vinyl delays, the product is expected to ship 5-8 months after the order window closes. Future production updates will be visible on the product page and your account page. All orders are considered final and can not be canceled.