Blacksmith of the Sand Kingdom is on a region-free physical disc for the PlayStation 5. This is an open pre-order for a limited time.
PRE-ORDERS CLOSE ON SUNDAY, FEBRUARY 13, 2022 AT 11:59 PM EASTERN TIME.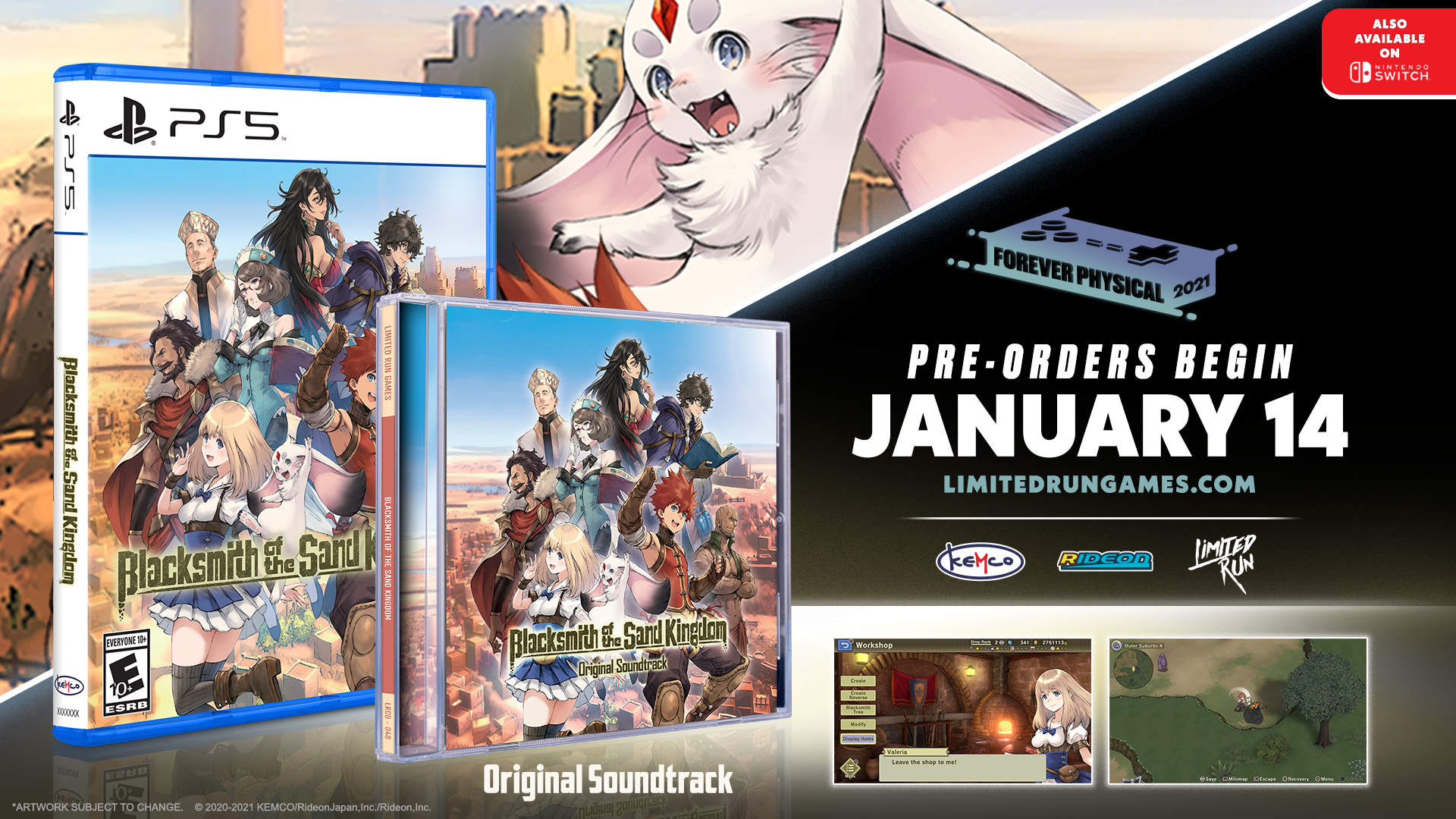 The Blacksmith of the Sand Kingdom 2-Disc OST Track List
Disc 1
Blacksmith of the Sand Kingdom- Main Theme
Time for Adventure
Sand Town
The Iron Bird
Adventurers
Genius Alchemist
Sweet Rose Blooming in the Desert
Healing Time
Fierce Battles
Grassland Wind
Grassland Wind- Outer
Dark Path
Dark Path- Depth
Whispering Twilight Forest
Whispering Twilight Forest- Reaches
Golden Valley
Golden Valley - Ravine
Ancient Ruins
Ancient Ruins - Depths
Disc 2
Battle of Adventurers
Battle of Heroes
Challenging of the Gods
Pleasant Victory
Blacksmith Dream
Peaceful Days
Dark Clouds Approaching
Sunny and Balmy
Sorrowful Memory
The End of Adventure
Genre: Role-Playing, Adventure
# of Players: 1 Player
Supported Languages: English Only
PLEASE NOTE: There is no purchase limit on this item. This item is currently in manufacturing and artwork is subject to change. Products are typically not expected to ship until 4-5 months after the preorder window closes. Future production updates will be visible on the product page and your account page. All orders are considered final and can not be canceled.