Sol-Deace: Collector's Edition is on a physical cartridge for SEGA Genesis®/Mega Drive
PRE-ORDERS CLOSE ON SUNDAY, JULY 30, 2023 AT 11:59 PM EASTERN TIME.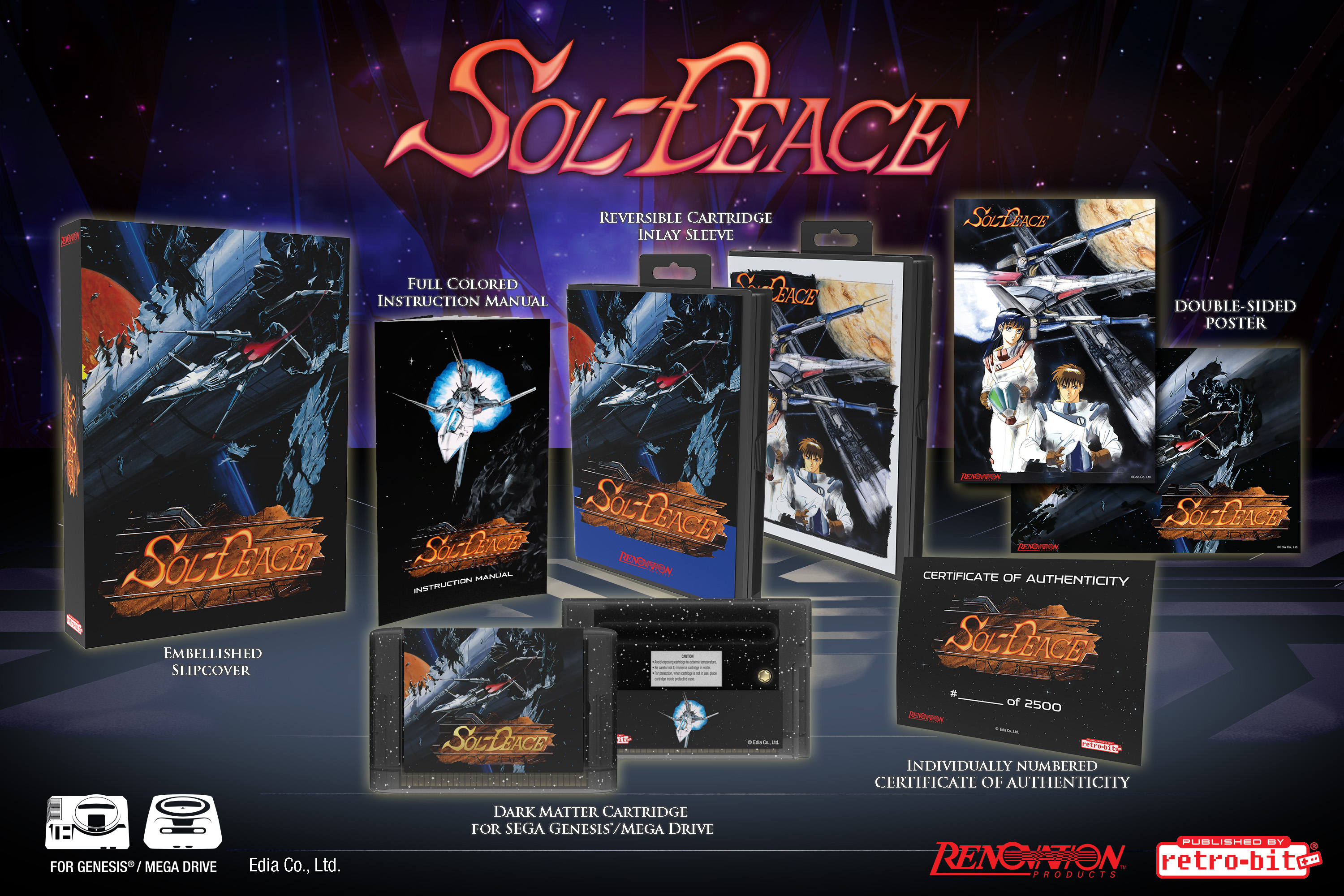 This is not a numbered release, and thus is not a part of the Limited Run Games Collection. We are distributing this title on behalf of Retro-Bit. Missing out on this release will not compromise a complete Limited Run set.
Sol-Deace: Collector's Edition includes:
Dark Matter Cartridge for SEGA Genesis®/Mega Drive
Full-colored Instruction Manual
Reversible Cartridge Inlay Sleeve
Embellished Cartridge Slipcover
Exclusive Double-sided Poster
Individually Numbered Certificate of Authenticity
Genre: Action, Adventure
# of Players: 1 Player
Supported Languages: English
*This game is compatible with North American SEGA Genesis® consoles, PAL Mega Drive consoles, and most 3rd party consoles that are able to run Genesis/Mega Drive cartridges. Due to the shape of the cartridge, it will not fit into a JP Mega Drive console.
PLEASE NOTE: There is no purchase limit on this item. This item is currently in manufacturing and artwork is subject to change. Products are typically not expected to ship until 8-9 months after the preorder window closes. Future production updates will be visible on the product page and your account page. All orders are considered final and can not be canceled.