The Asdivine Collection includes Asdivine Hearts, Asdivine Hearts II, Asdivine Dios and Asdivine Menace for the Nintendo Switch on one physical cartridge.
PREORDERS CLOSE ON SUNDAY, NOVEMBER 7TH 2021 AT 11:59PM EASTERN TIME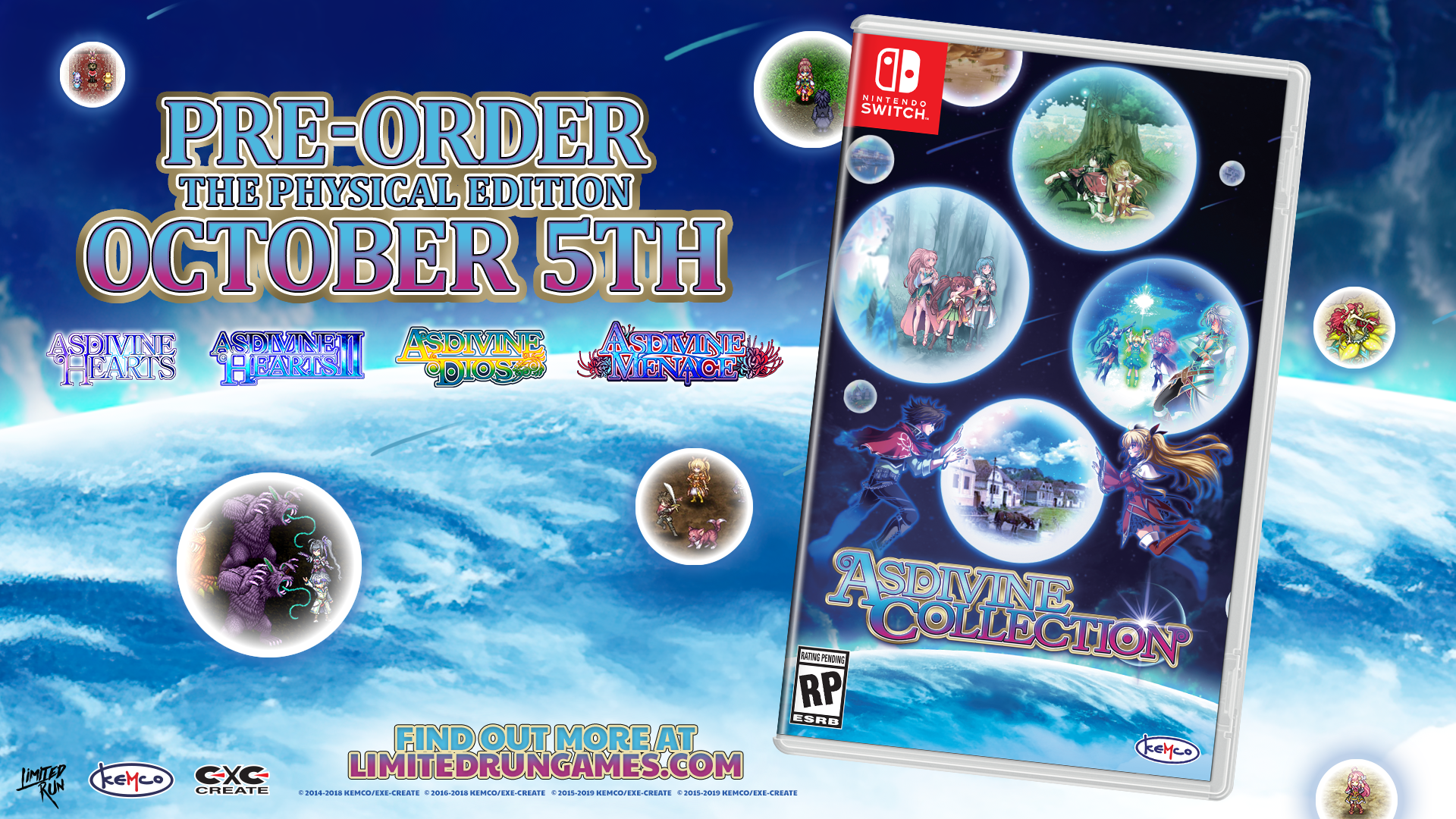 This is not a numbered release, and thus is not a part of the Limited Run Games Collection. We are distributing this title on behalf of Clear River Games. Missing out on this release will not compromise a complete Limited Run set. This item is available on our Amazon Store
Asdivine Collection Includes:
Asdivine Hearts
Asdivine Hearts II
Asdivine Dios
Asdivine Menace
PLEASE NOTE: There is a purchase limit on this item. This item is currently In-hand. Shipping updates will be sent to you via email and visible on your account page. All orders are considered final and can not be canceled.