Atari Archive Vol. 1 by Kevin Bunch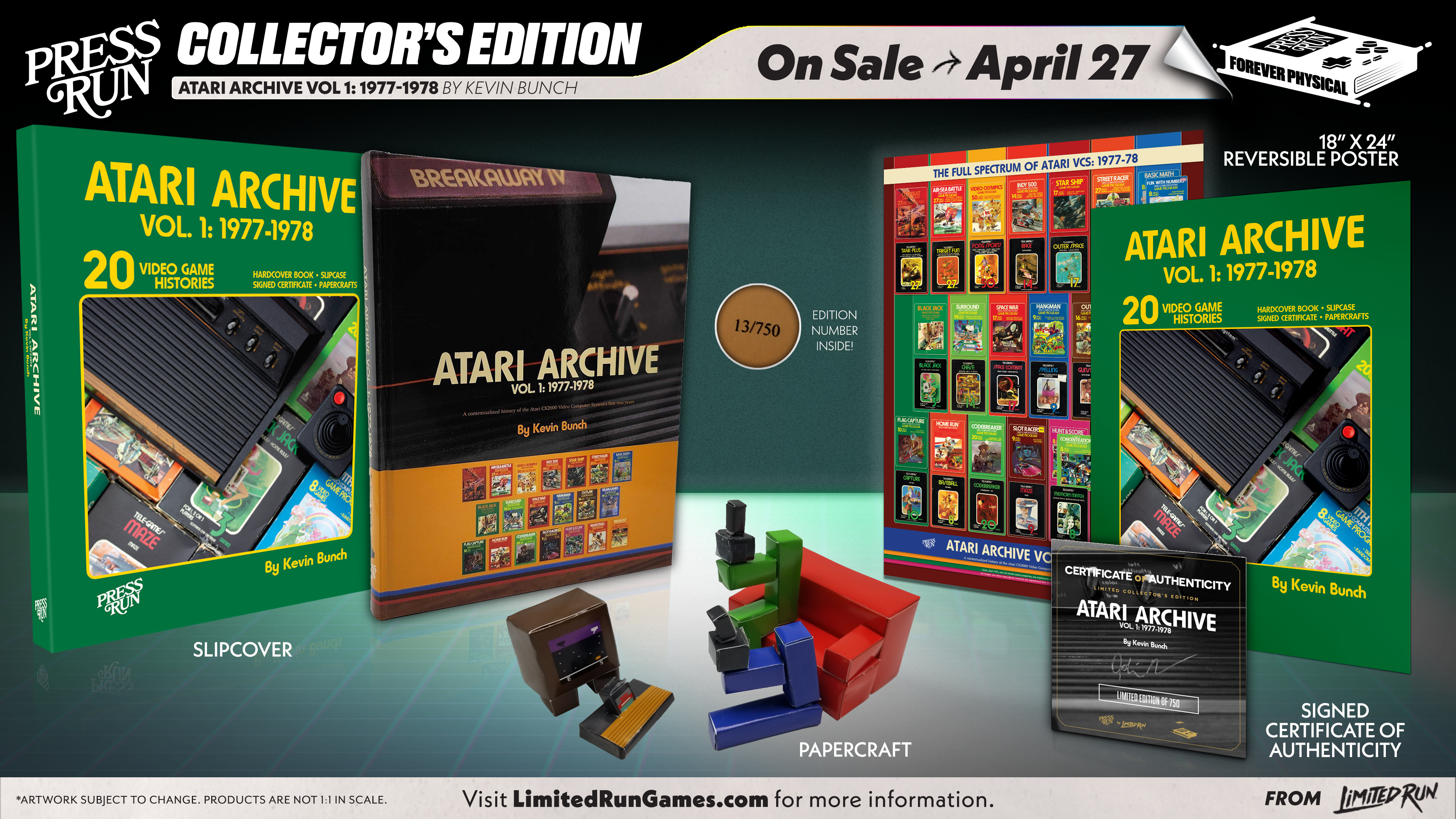 Atari Archive Vol. 1 Collector's Edition includes:
Hardcover Atari Archive Vol. 1 by Kevin Bunch with edition number inside
Atari Archive Vol. 1 Slipcover
18 x 24" Reversible Poster
Paper Craft
Signed Certificate of Authenticity
Books will ship in sturdy literature mailers.
Please note that in order for us to ship the cheaper media mail rate, you must place an order that ONLY has books in your cart. This rate is only available for domestic orders in the United States.
PLEASE NOTE: There is no purchase limit on this item. This item is currently In-hand. Shipping updates will be sent to you via email and visible on your account page. All orders are considered final and can not be canceled.