BPM: Bullets Per Minute is on a region-free physical disc for the Playstation 4. Also works on the Playstation 5. This is an open pre-order for a limited time.
PRE-ORDERS CLOSE ON SUNDAY, JANUARY 8, 2023 AT 11:59 PM EASTERN TIME.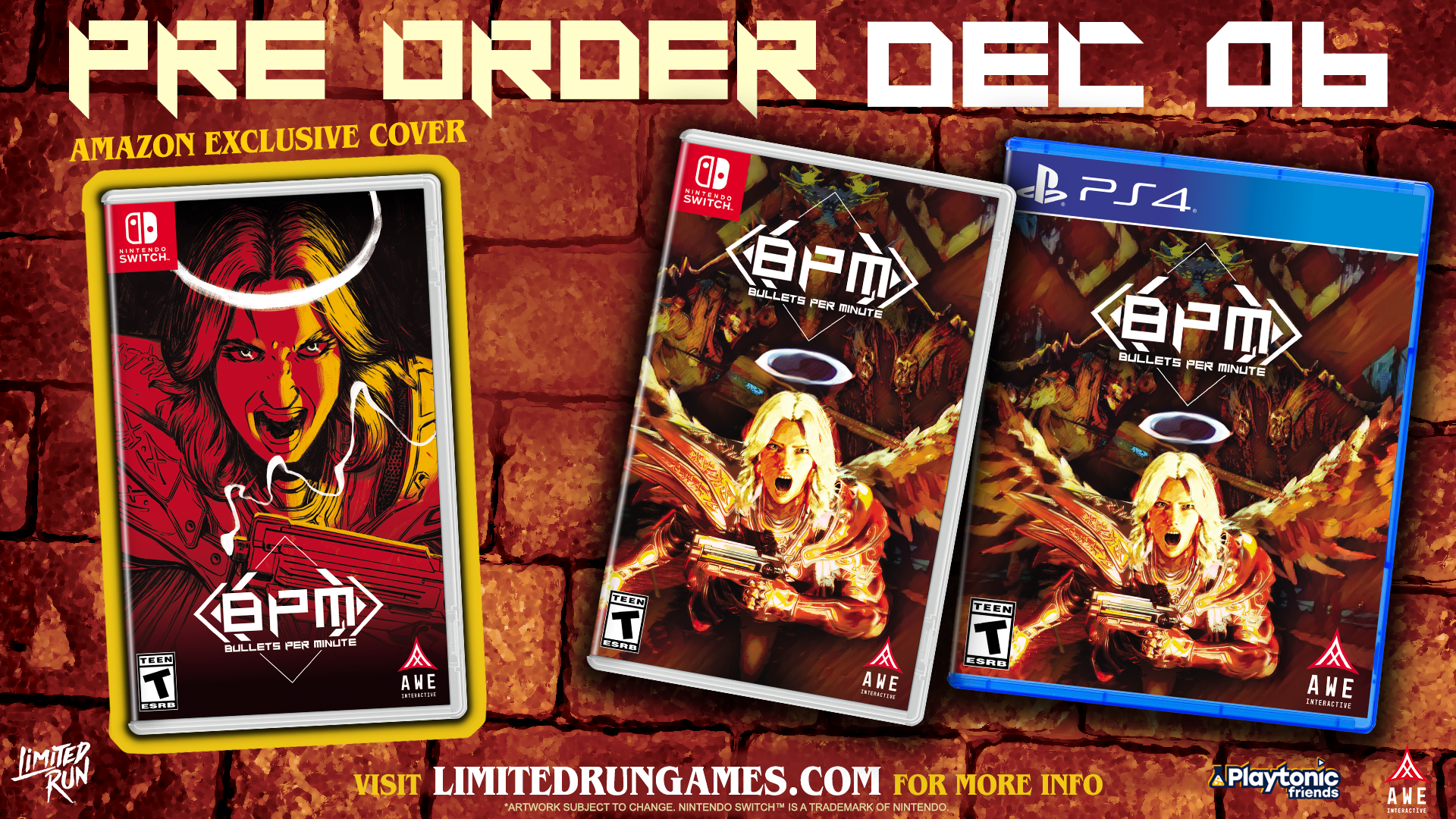 This is not a numbered release, and thus is not a part of the Limited Run Games Collection. We are distributing this title on behalf of Playtonic LTD. Missing out on this release will not compromise a complete Limited Run set. This item will also be available on our Amazon store.
Genre: Action, Shooter, Music/Rhythm
# of Players: 1 Player
Supported Languages: Chinese, English, French, German, Italian, Portuguese, Russian, Spanish
Photosensitive Warning: A small percentage of people may experience seizures when exposed to certain light patterns or images, even with no history of epilepsy or seizures.
BPM is a Rhythm-FPS developed by Awe Interactive.
PLEASE NOTE: There is no purchase limit on this item. This item is currently in manufacturing and artwork is subject to change. Products are typically not expected to ship until 4-6 months after the preorder window closes. Future production updates will be visible on the product page and your account page. All orders are considered final and can not be canceled.