Holy Potatoes! Compendium Badge Edition is on a region-free physical cart for the Nintendo Switch.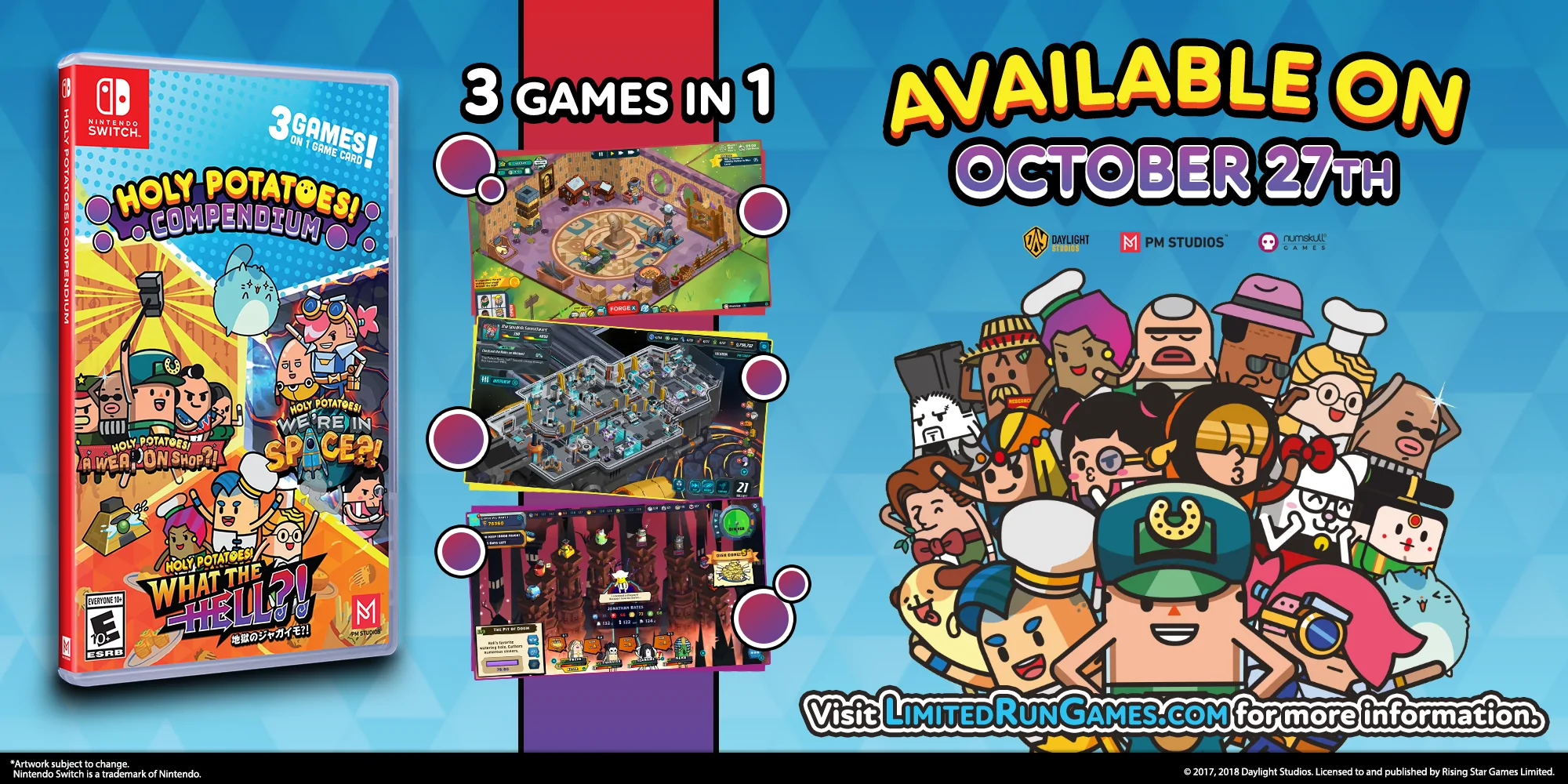 This release is not a part of the Limited Run Games Collection and is not a numbered release. We are distributing this title on behalf of PM Studios. Missing out on this release will not compromise a complete Limited Run set.
The Holy Potatoes! Compendium includes:
Holy Potatoes! A Weapon Shop?!
Holy Potatoes! We're In Space?!
Holy Potatoes! What the Hell?!
PLEASE NOTE: There is no purchase limit on this item. This item is currently In-hand. Shipping updates will be sent to you via email and visible on your account page. All orders are considered final and can not be canceled.