Zombies Ate My Neighbors & Ghoul Patrol is on a region-free physical disc for the Playstation 4. Also works on the Playstation 5. This is an open pre-order for a limited time.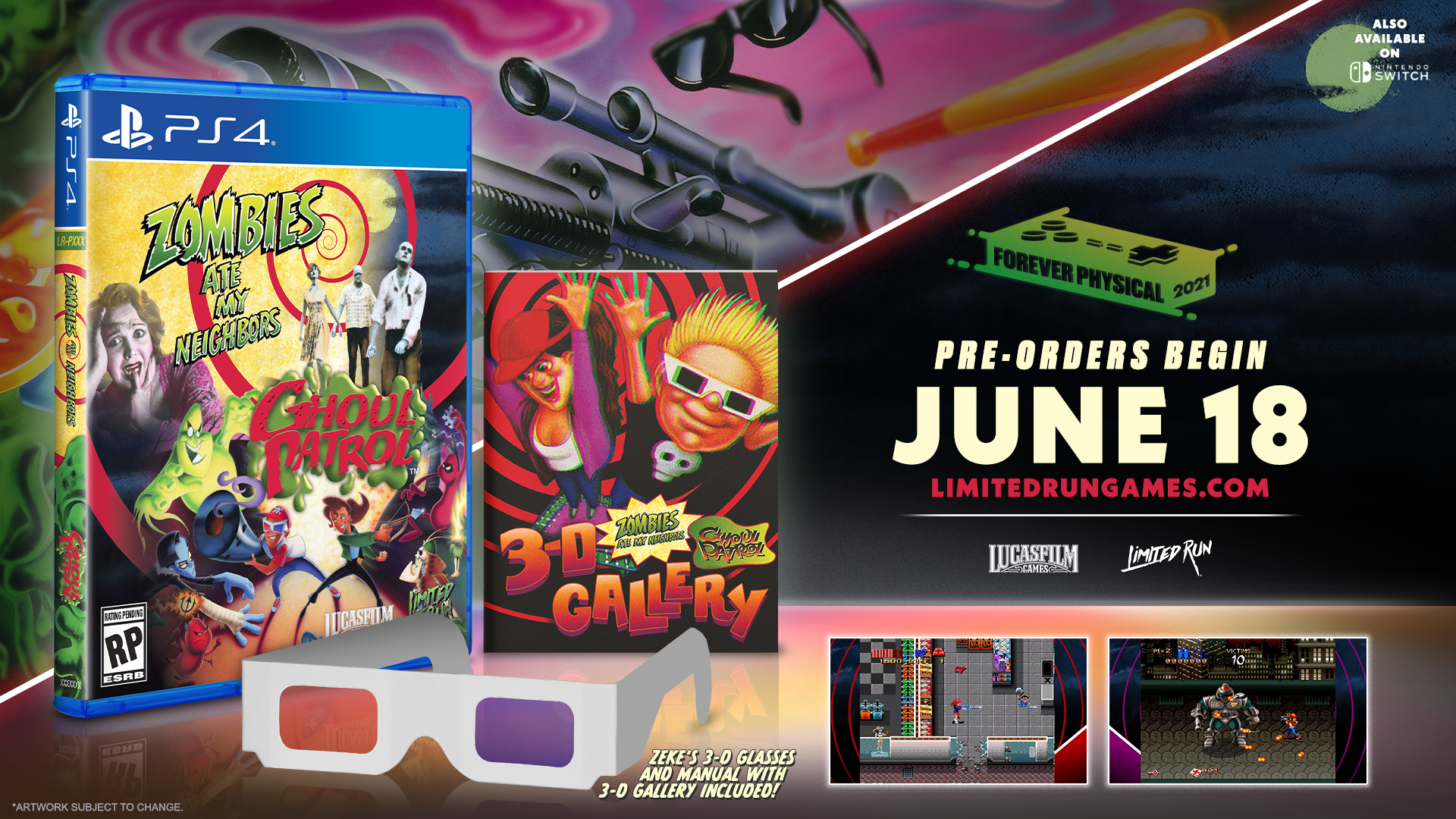 Includes interior art and a full-color manual. The manual includes a 3D gallery and each copy of the game comes with a pair of Zeke's 3D glasses. This is an open pre-order for a limited time.
Genre: Action, Arcade
# Players: 1 -2
PLEASE NOTE: There is no purchase limit on this item. This item is currently in manufacturing and artwork is subject to change. This product is not expected to ship until 4-5 months after the date of the initial sale. Future production updates will be visible on our shipping updates page and through your account page. All orders are considered final and can not be canceled. Best Buy may receive a limited number of copies of this title with alternate cover art. Because their order has not been finalized, Best Buy may move forward or cancel their order at their discretion. To avoid the risk of missing out on this game, purchase at LimitedRunGames.com to guarantee your pre-order.