This item has not gone on sale yet. It will be available on Friday, February 18th at 10AM Eastern Time.
I Saw Black Clouds is on a region-free physical disc for the Playstation 4. Also works on the Playstation 5. This is an open pre-order for a limited time.
This item is limited to 1200 copies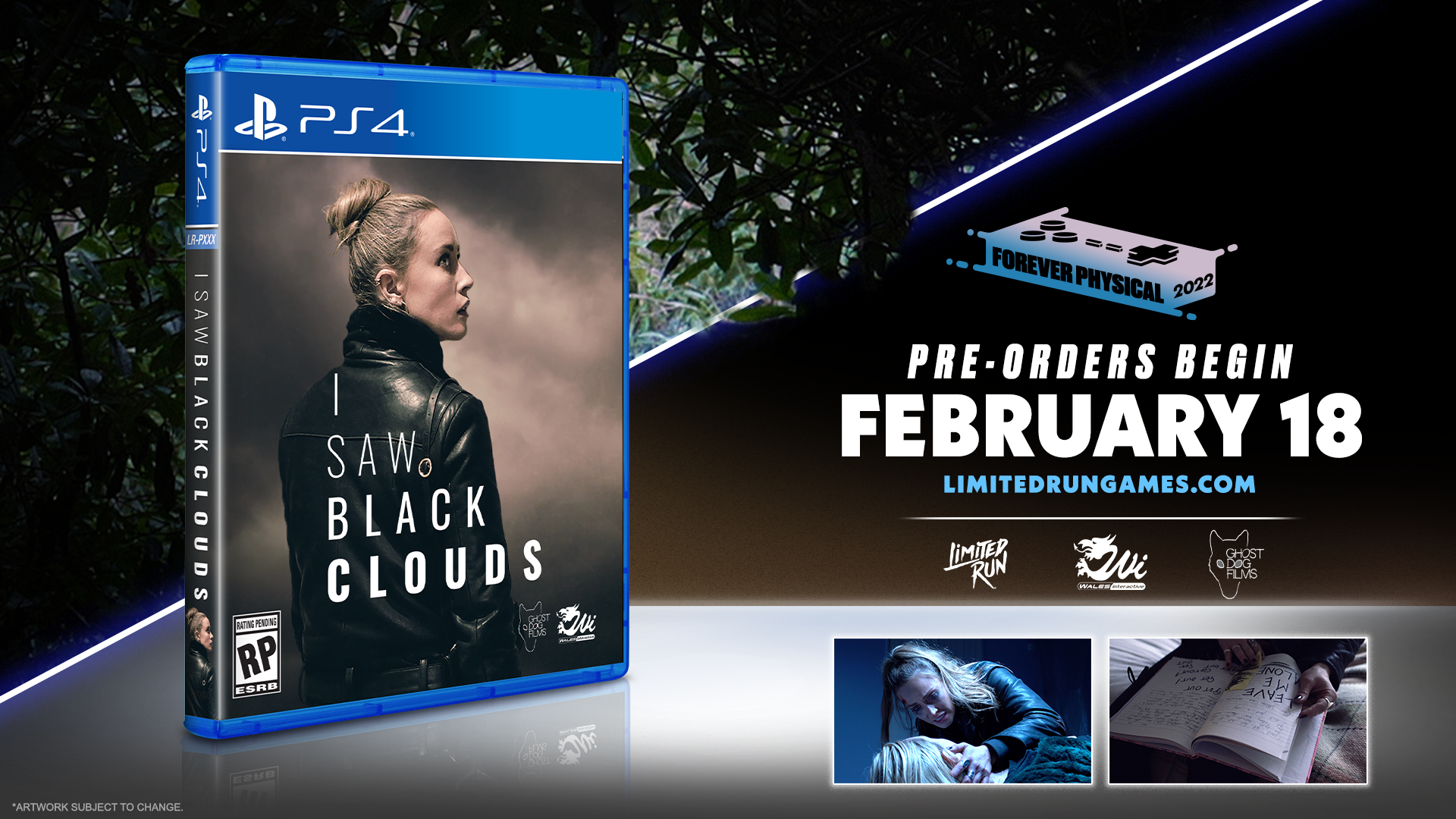 Game Features
A completely live-action, cinematic interactive psychological thriller, filmed in the UK.
A branching narrative that drastically changes the story depending on the path you take.
Real-time Relationship Status Tracking that influences the story as you play.
Real-time Personality Trait Tracking that evolves based on your choices.
Starring Nicole O'Neill (Penny Dreadful), Rachel Jackson (Outlander) and Larry Rew (Avatar).
Unlockable features include Skip Scene and Personality Assessment.
Featuring a Streamer Mode that pauses the choices for audience participation during live streams.
Genre: Adventure
# of Players: 1 player
Supported Languages: Arabic, Chinese, English, French, German, Italian, Japanese, Korean, Portuguese, Russian, Spanish, Turkish
PLEASE NOTE: There is no purchase limit on this item. This item is currently in manufacturing and artwork is subject to change. Products are typically not expected to ship until 4-5 months after the preorder window closes. Future production updates will be visible on the product page and your account page. All orders are considered final and can not be canceled.