This item has not gone on sale yet. It will be available on Friday, February 25th at 10AM Eastern Time.
Summertime Madness is on a region-free physical disc for the Playstation 4. Also works on the Playstation 5. This is an open pre-order for a limited time.
This item is limited to 1500 copies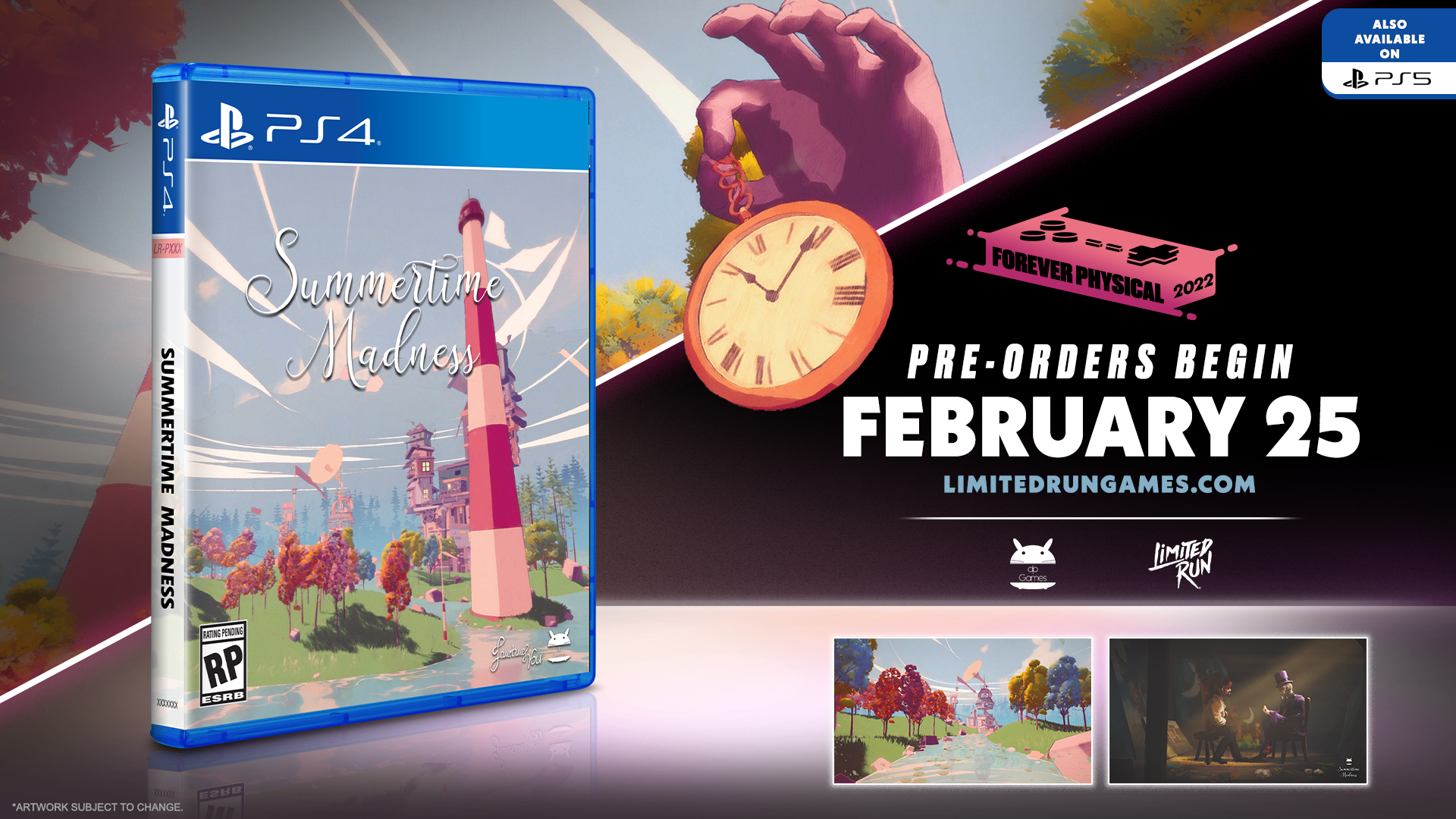 GAMEPLAY
The player, in the role of a painter who has made a deal with the devil, has to find his way back to the real world after being cheated and trapped into one of his canvases. A dreamlike journey into a surreal world of the artist's own creations where the atmospheric gameplay provides mysteries to discover, puzzles to solve and artistic landscapes to explore.
You find yourself on an evolving island. As you investigate your surroundings, the island will start to change. The appearance of a ship, the rise of a lighthouse, each mystery you uncover and puzzle you solve will unfold new wonders and unveil new places to explore. But be forewarned, the scene you find yourself in, this breathtaking land of paint and oil is not always as straightforward as it appears. This intriguing world within the canvas holds more mysteries than even the artist intended.
KEY FEATURES
Unique artstyle and a surreal environment to explore
A collection of clever puzzles that will challenge your creativity
An ever-changing world that develops as you progress
Hidden secrets to find
Genre: Adventure
# of Players: 1 Player
Supported Languages: English, Chinese, French, German, Italian, Japanese, Portuguese, Russian, Spanish