Grim Fandango Remastered is on a region-free physical disc for the Playstation 4. Also works on the Playstation 5. This is an open pre-order for a limited time.
PRE-ORDERS CLOSE ON SUNDAY, DECEMBER 18, 2022 AT 11:59 PM EASTERN TIME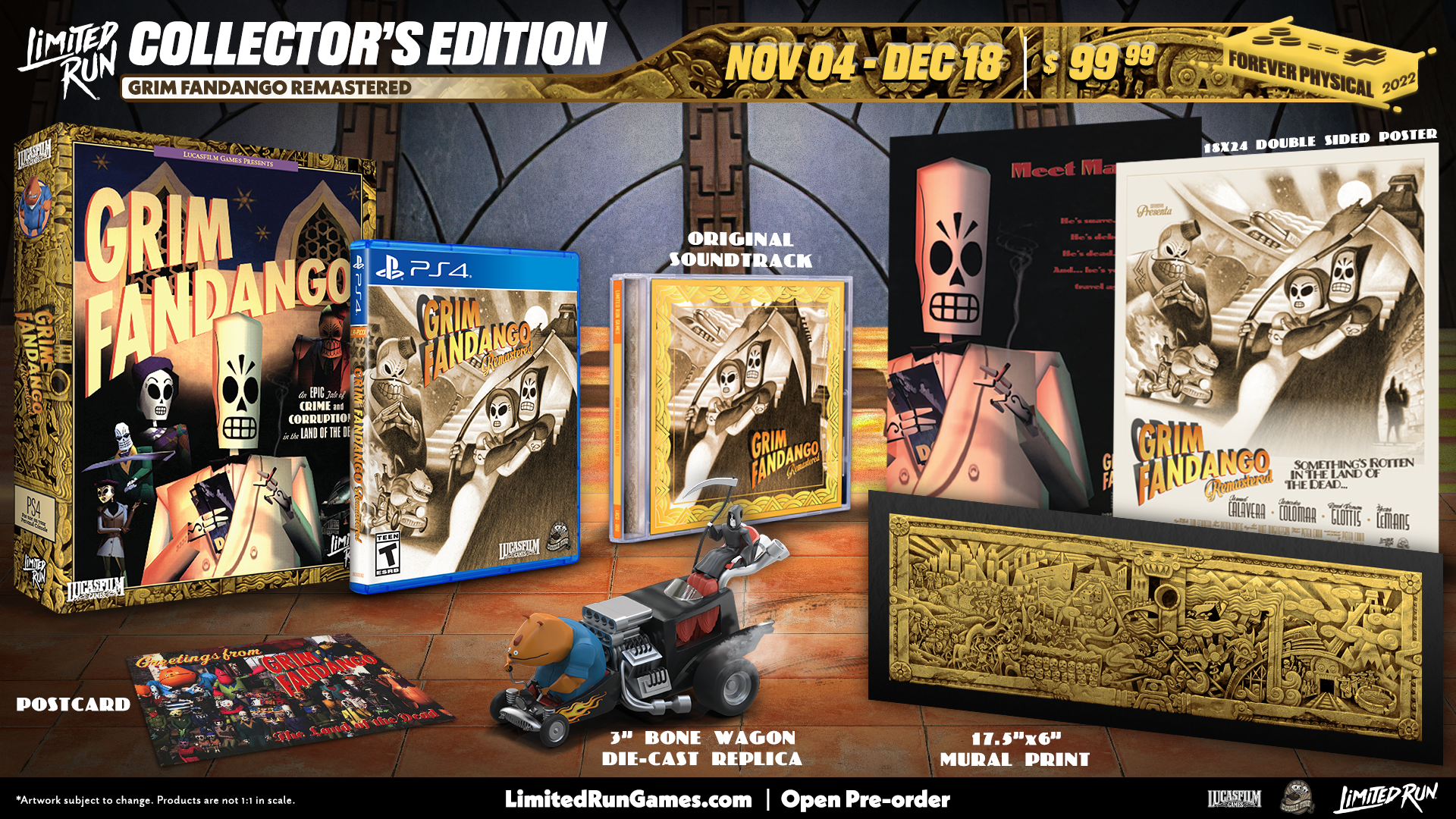 Grim Fandango Remastered Collector's Edition includes:
Physical Copy of Grim Fandango Remastered for PlayStation 4
Grim Fandango Remastered Collector's Edition Box
Grim Fandango Remastered Original Soundtrack
18" x 24" Double-Sided Poster
17.5" x 6" Mural Print
3" Bone Wagon Die-Cast Replica
Postcard
Genre: Adventure, Puzzle
# of Players: 1 Player
Languages: English, French, German, Italian, Japanese, Portuguese, Spanish
Need Protection? This product will fit the Standard Collector's Edition Protective Case
If you pre-order Day of the Tentacle: Remastered, Full Throttle: Remastered, AND Grim Fandango: Remastered, you'll receive a retro-inspired triangle box with your order of Grim Fandango
PLEASE NOTE: There is no purchase limit on this item. This item is currently in manufacturing and artwork is subject to change. Products are typically not expected to ship until 8-9 months after the preorder window closes. Future production updates will be visible on the product page and your account page. All orders are considered final and can not be canceled.