Astro Aqua Kitty is on a region-free physical disc for the Playstation 4. Also works on the Playstation 5.
THIS ITEM IS LIMITED TO 500 COPIES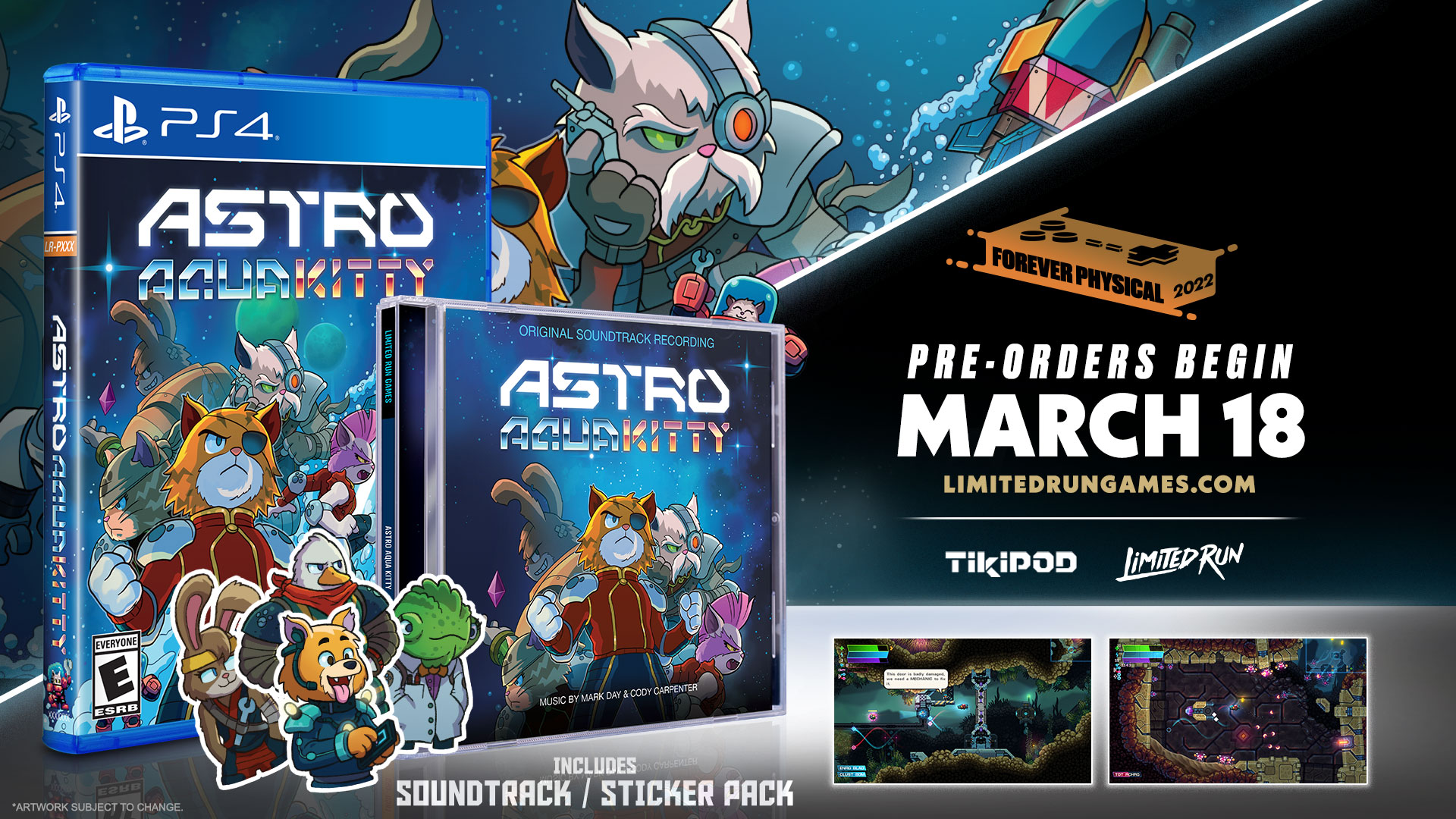 The Astro Aqua Kitty OST Bundle Includes:
Astro Aqua Kitty Original Sound Track
Astro Aqua Kitty Sticker Pack
Track List
Prelude- Dropsite
Dropsite
Sargasso
Prelude- Hydrothermal
Leviathan
Wrecks
Prelude- Ruin
Fortress
Sentry
Prelude- Rebirth
Rebirth Suite
Desolation
Symphony of Corruption
Don't Mess With Cats
Mothership
In the Hunt
Roll Tide
Battle of the Deep
Genre: Arcade, Role Playing Games
# of Players: 1 Player
Supported Languages: English
PLEASE NOTE: There is no purchase limit on this item. This item is currently in manufacturing and artwork is subject to change. Products are typically not expected to ship until 4-5 months after the preorder window closes. Future production updates will be visible on the product page and your account page. All orders are considered final and can not be canceled.