This Item has a limited quantity.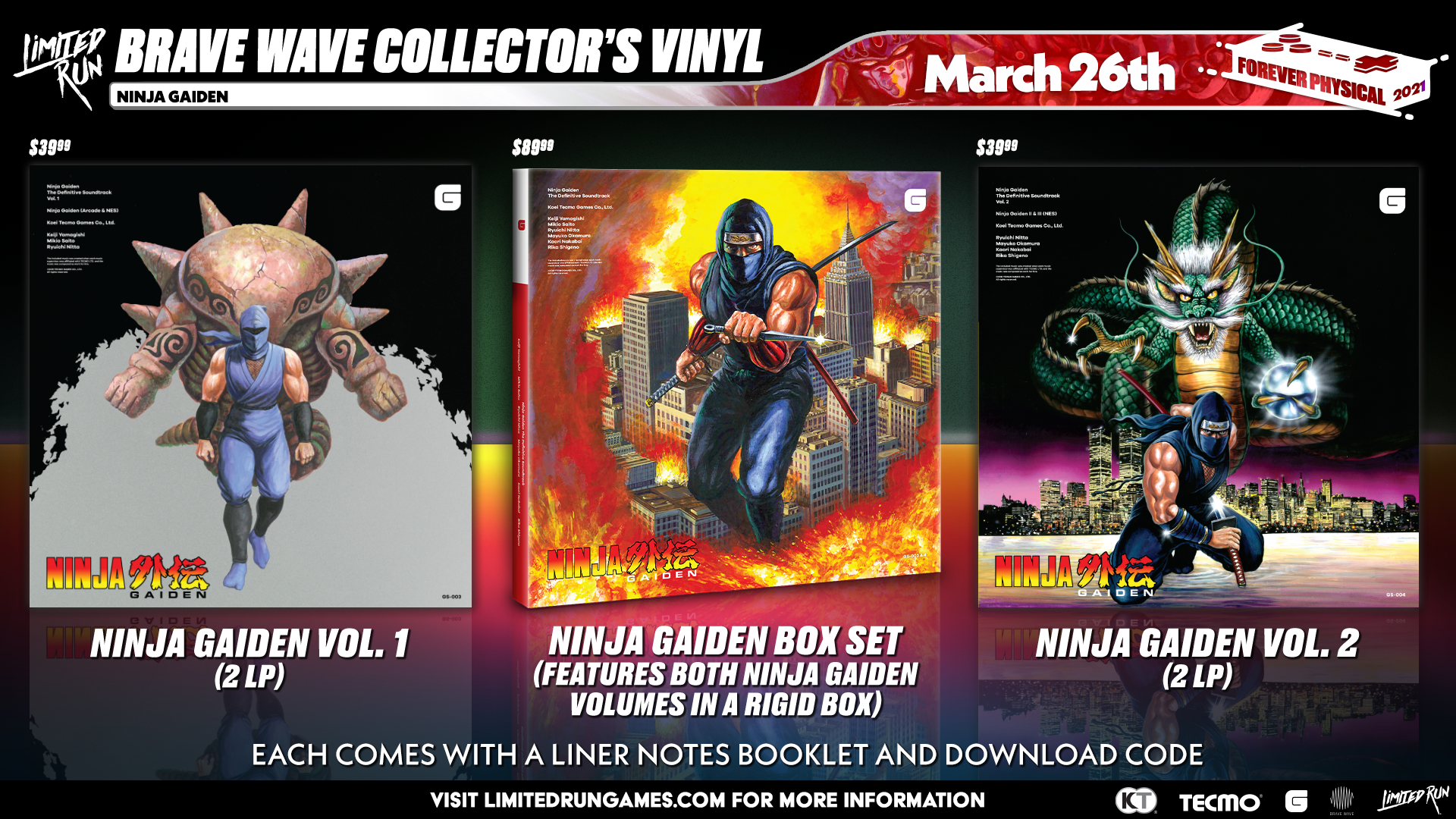 Ninja Gaiden Vol. 2 contains the complete soundtracks for Ninja Gaiden II: The Dark Sword of Chaos and Ninja Gaiden III: The Ancient Sword of Doom. There are 29 tracks for Ninja Gaiden II and 30 tracks for Ninja Gaiden III. They were composed by Ryuichi Nitta, Mayuko Okamura, Rika Shigeno and Kaori Nakabai.
The 2-LP Set contains a booklet with archival art, an essay by Ray Barnholt and an exclusive roundtable interview, along with a digital download code containing the complete soundtrack.
PLEASE NOTE: There is no purchase limit on this item. This item is currently In-hand. Shipping updates will be sent to you via email and visible on your account page. All orders are considered final and can not be canceled.