PRE-ORDERS CLOSE ON SUNDAY, AUGUST 28, 2022 AT 11:59 PM EASTERN TIME.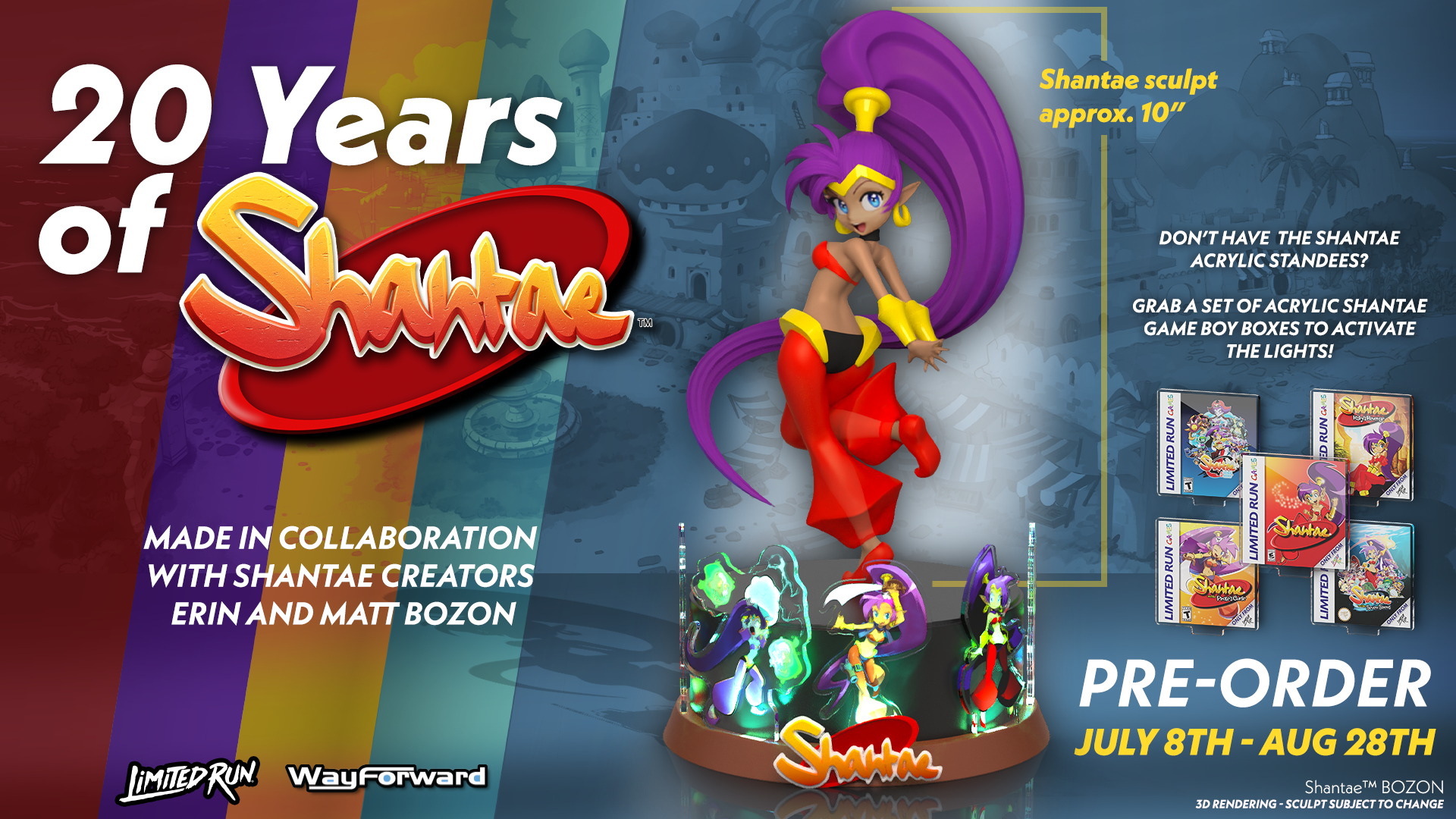 Happy 20th birthday, Shantae!
Bring the half-genie guardian of Scuttle Town home! Made in collaboration with Matt & Erin Bozon, this Shantae statue celebrates 20 years of our half-genie hero, whose first game debuted in 2002.
The 20th-anniversary statue lights up when you insert all our Shantae Collector's Edition acrylics into her base!
Stands approx. 10" tall on top of a sturdy base
Please be aware that the acrylic standees shown in the product image were only available in the Shantae PS5 Collector's Editions. They are not included with the statue. If you are missing acrylic standees, a bundle option is available with a new set of Game Boy box acrylic standees.
Missing some acrylics?
We've got you covered. Use the dropdown to get the Statue and a set of Shantae Game Boy Cover Acrylic Standees that will activate the lights!
Comes with all 5 Shantae Gameboy Covers Acrylic Standees
Meant to fit in the light up slots on the statue
1.5 - 2" - Subject to change to ensure proper fit
No acrylic bases included as they are meant solely for the statue- will fit into other Shantae Standee bases
PLEASE NOTE: There is no purchase limit on this item. This item is currently in manufacturing and artwork is subject to change. Products are typically not expected to ship until 8-9 months after the preorder window closes. Future production updates will be visible on the product page and your account page. All orders are considered final and can not be canceled.