Redout: Space Assault is on a region-free physical cart for the Nintendo Switch. This is an open pre-order for a limited time.
PRE-ORDERS CLOSE ON SUNDAY, DECEMBER 5, 2021 AT 11:59 PM EASTERN TIME.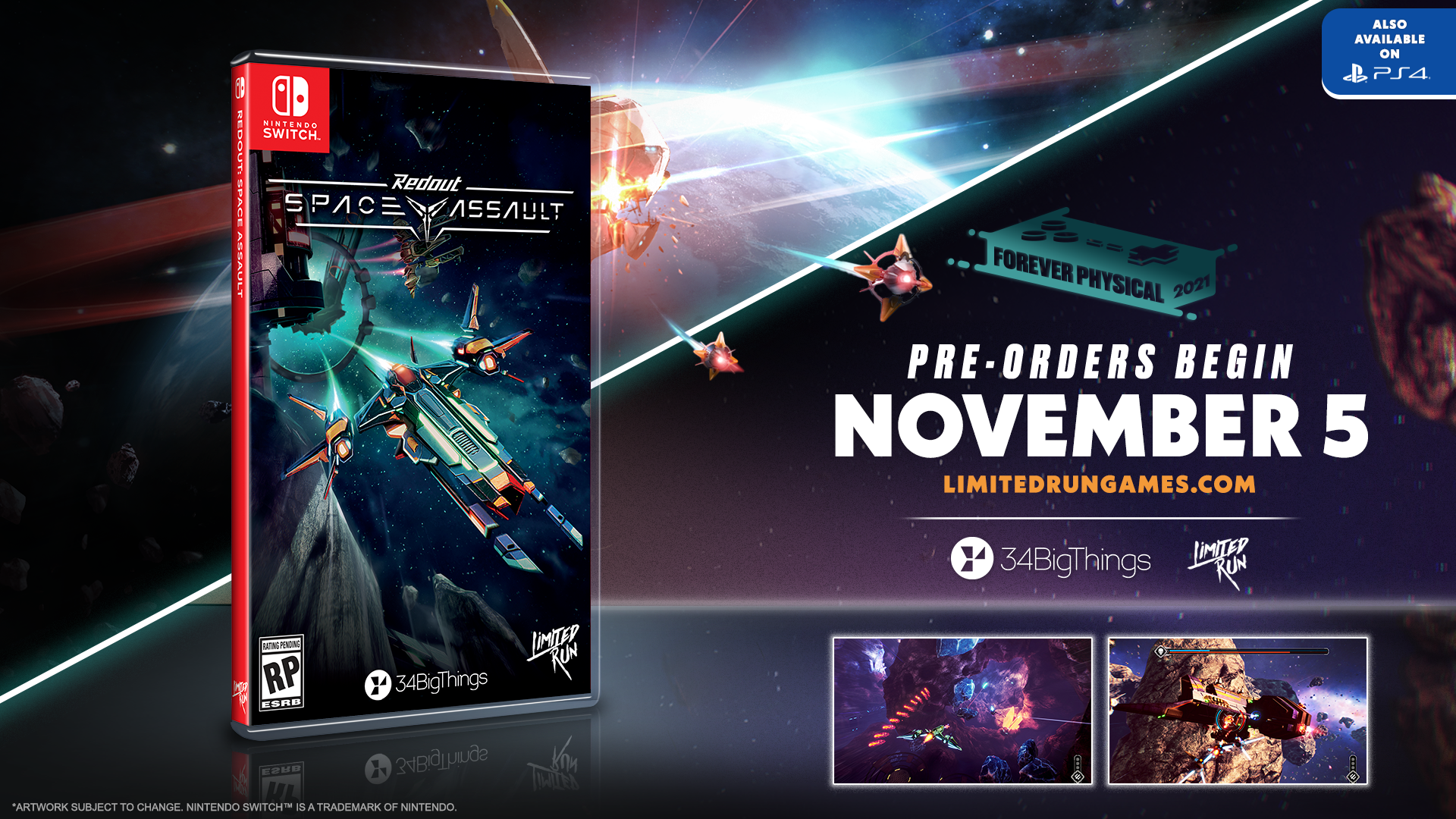 FEATURES
Career mode - learn every skill you need to survive and triumph in the Redout Universe.
Many Thriving Worlds - exotic locations, grandiose events and epic battles beyond every frontier.
Deep Gameplay - manifest your tactical superiority by putting your dexterity, quick thinking and adaptability to the test.
Bigger, Badder Weapons - From Plasma Cannons to Shock Rays, Railguns, Scattershot, Air-To-Air Missiles, and Loadup Gatlings, a vast array of weapons is at your disposal. Choose, upgrade, and even install multiple instances on your ship.
Pimp my Ride - upgrade your spaceship to scale it up: let them come by the dozens, or single-handedly take on a Destroyer Warship! Drop and swap Cards to improve single aspects of your ship and better fit your style.
Music for your ears - An entirely dynamic soundtrack that will drop sicker and sicker beats the tougher the experience gets!
Genre: Action, Arcade
# of Players: 1 Player
Supported Languages: Japanese, English, French, German, Italian, Spanish, Korean, Dutch, Portuguese, Russian, Chinese
Supported Play Modes: TV mode, Tabletop mode, Handheld mode
PLEASE NOTE: There is no purchase limit on this item. This item is currently in manufacturing and artwork is subject to change. Products are typically not expected to ship until 4-5 months after the preorder window closes. Future production updates will be visible on the product page and your account page. All orders are considered final and can not be canceled.