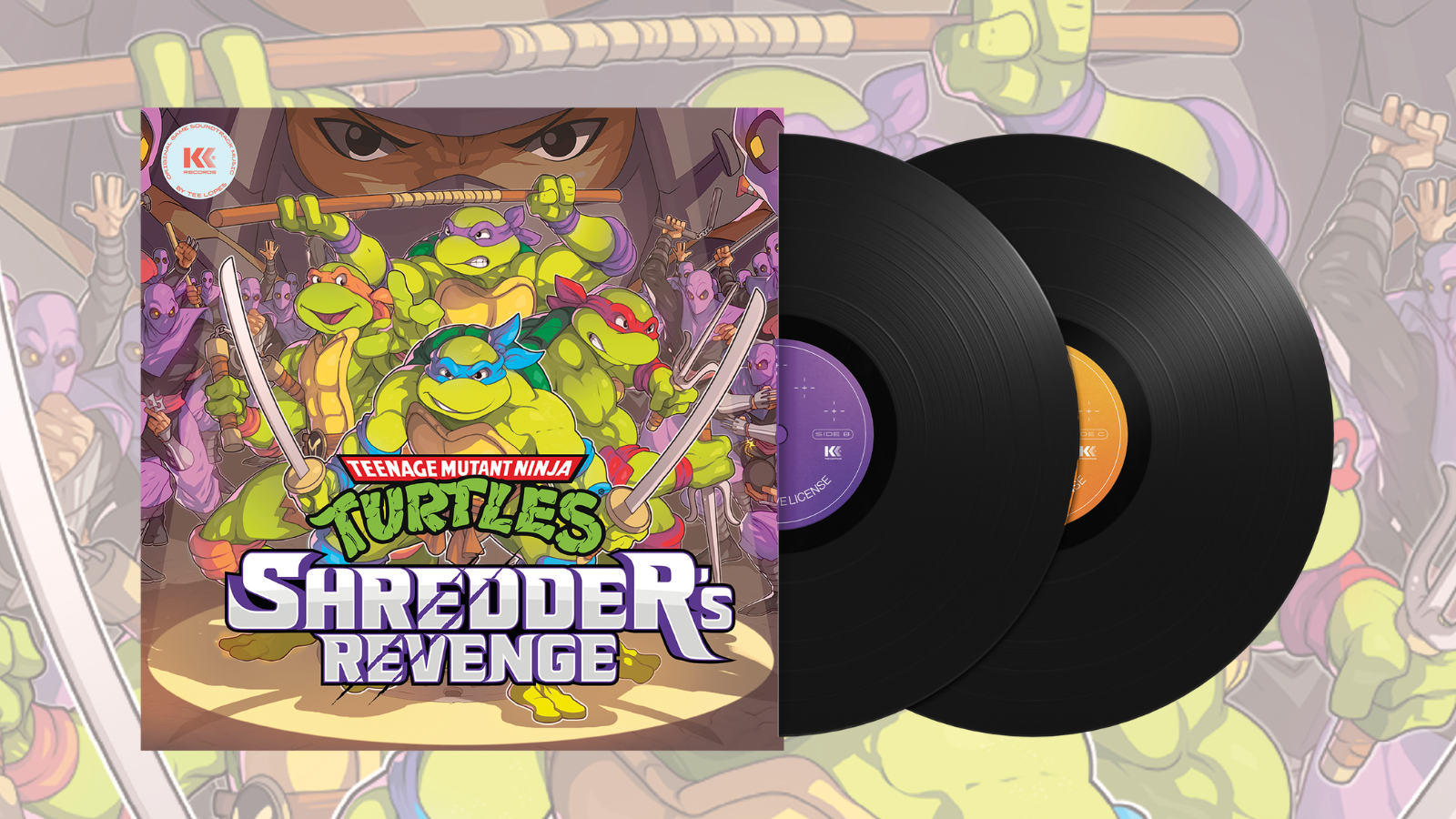 Kid Katana Records teamed up with Dotemu, Tribute Games and Nickelodeon to release TMNT: Shredder's Revenge OST, a perfect balance between classic TMNT and contemporary tunes.
Teenage Mutant Ninja Turtles: Shredder's Revenge Vinyl includes
2x 12-inch vinyls featuring the 28 tracks in the game
45 rpm vinyl speed for a high-quality music experience
Exclusive gatefold designed with game-related graphics and glossy 90s finish
8-page booklet featuring artworks and liner notes by game team and artists
Inspired by the music of one of the most iconic pop culture licenses of all time, main composition was assigned to Tee Lopes, the talent behind the music of Sonic Mania and Streets of Rage 4: Mr X's Nightmare. His musical vision echoes the spirit of the turtles and this specific game specificities: tributes to classic TMNT tunes with a good dose of fun and switching fluidly between 80s/90s electro, funk, rock, and jazzy tunes with chiptune vibes.
On top of that, prestigious guests were added to the line-up. We're proud to host legends such as Raekwon The Chef and Ghostface Killah from the legendary rap band Wu-Tang Clan, and Mike Patton, frontman of Faith No More and Mr Bungle. They all performed exclusive tracks recorded specifically for the game and the OST.