This item is limited to 1200 copies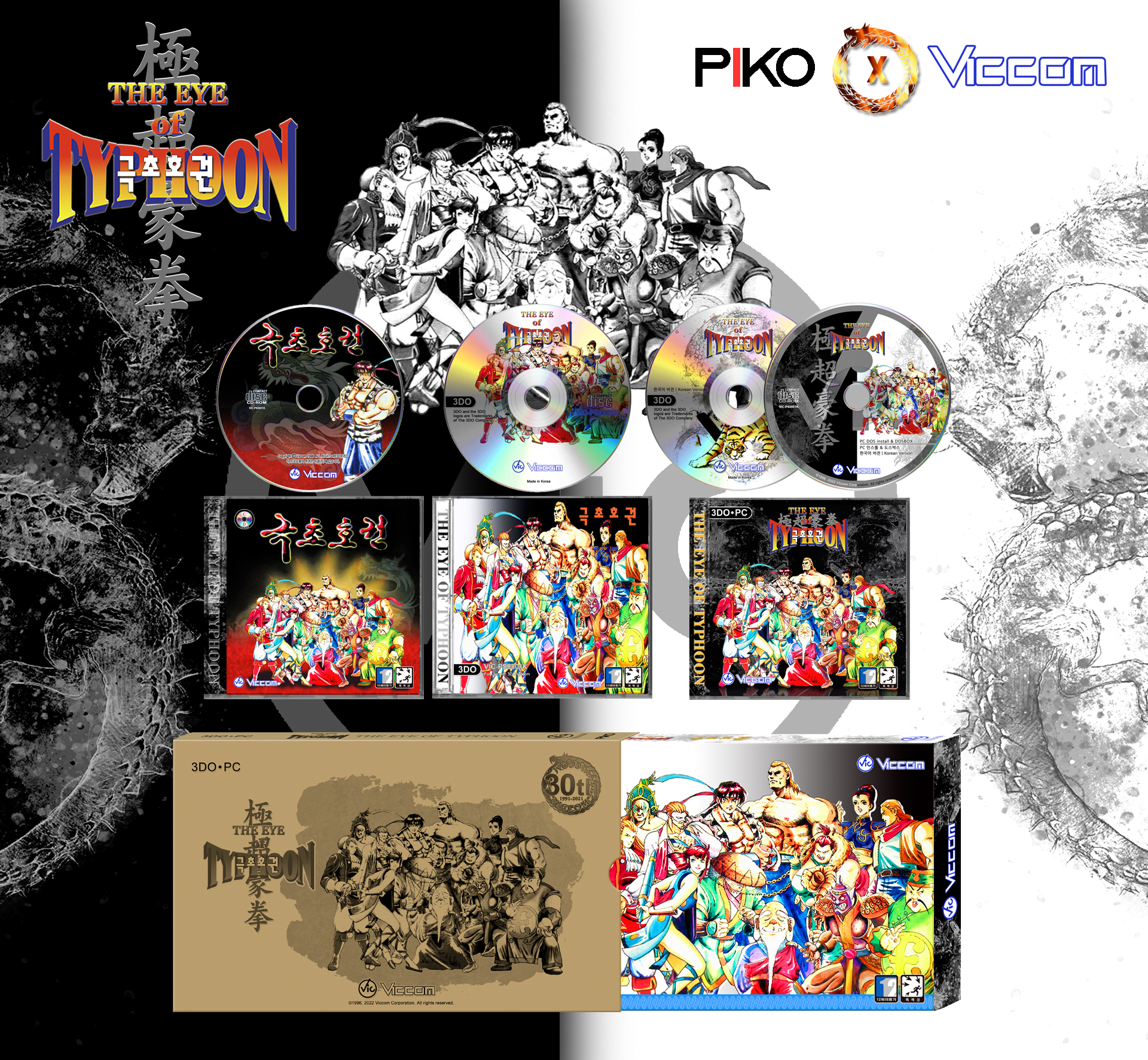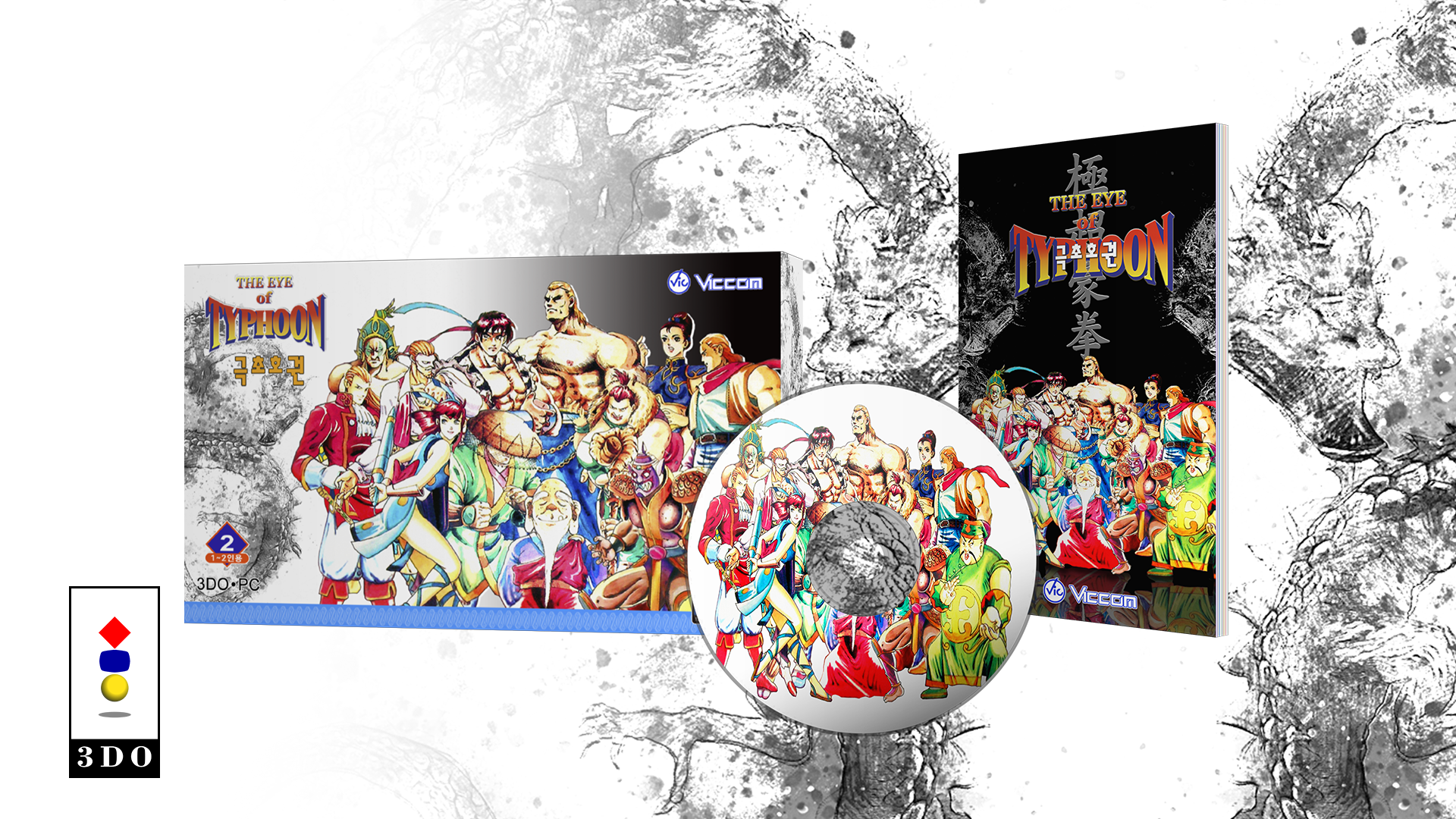 This is not a numbered release, and thus is not a part of the Limited Run Games Collection. We are distributing this title on behalf of Viccom and Piko. Missing out on this release will not compromise a complete Limited Run set.
First Limited Edition Repackage of The Eye of Typhoon includes:
The Eye of Typhoon 3DO English version CD (24 Pages of Game Manual , Korean version)
The Eye of Typhoon PC English version CD (20 Pages of Game Manual, Korean version)
The Eye of Typhoon Korean version CDs for PC/3DO (World's first release, including page 24 of the Arrange game manual, Korean version).
A high-quality special case that can hold all the components
13 high-quality hologram character cards (including skill tables)
A secret book of Viccom (The perfect fighting strategies of the Eye of Typhoon included, 50 pages)
A free participation ticket of The Eye of Typhoon Remake (KRW 59,800)
Choose one of PC, Xbox, Playstation Platform
Write the participant's name or nickname on the staff list of the Eye of Typhoon Remake
Postcard with autograph of Kim Jae-hoon, executive producer
24K pure gold plated 3D emblem commemorating the 30th anniversary of Viccom (7cm * 7cm)
Game Manual (English version)
High quality Outerbox (English version)
Genre: Arcade, Action, Fighting
# of Players: 1-2 Players
Supported Languages: English, Korean
PLEASE NOTE: There is no purchase limit on this item. This item is currently in manufacturing and artwork is subject to change. Products are typically not expected to ship until 4-5 months after the preorder window closes. Future production updates will be visible on the product page and your account page. All orders are considered final and can not be canceled.