TMNT: Shredder's Revenge: Dimension Shellshock Vinyl Edition
PRE-ORDERS CLOSE ON SUNDAY, OCTOBER 15, 2023 AT 11:59 PM EASTERN TIME.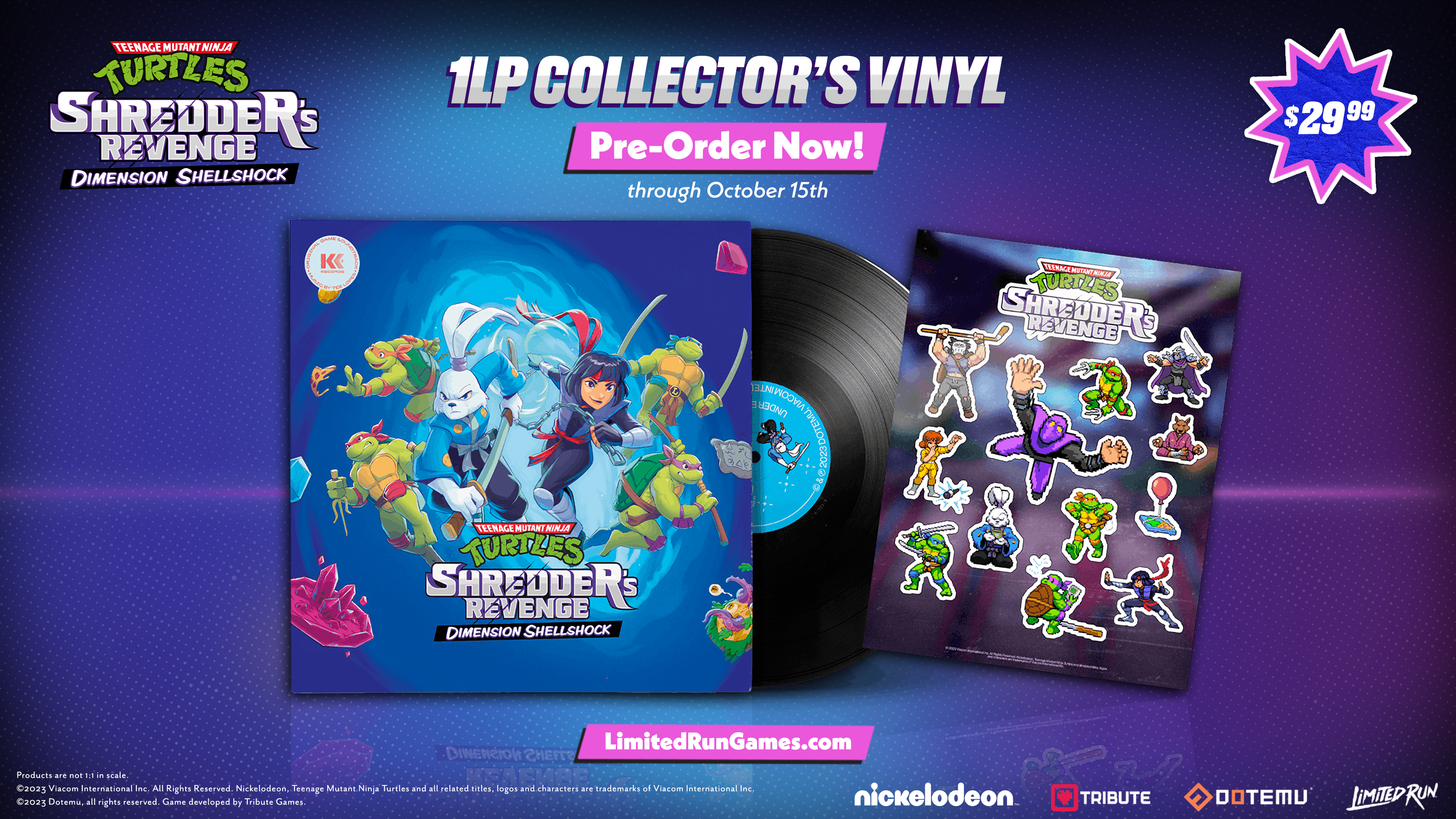 Includes:
1x 12-inch vinyl featuring the 15 tracks in the Dimension Shellshock DLC
2 colored vinyl labels with the two new playable characters: Usagi Yojimbo and Karai
Exclusive sticker board with all playable characters and iconic items from the game
Tracklist:
Side A
Ah shell, here we go again!
I 8 a Bit much
Dire horizon
Ninja Sasanja
Four Red Masks
Believable Source
Pizza in the Sewers with Crystals
Side B
Nostalgia Evoking Song
Rust and Dust
Sunset Showdown
Heroes In Halftone
Artificial Facts
Bloody Shards of Doom
Anything BUT Pineapple
Wanna go again?
PLEASE NOTE: There is no purchase limit on this item. This item is currently in manufacturing and artwork is subject to change. Products are typically not expected to ship until 4-6 months after the preorder window closes. Future production updates will be visible on the product page and your account page. All orders are considered final and can not be canceled.