Where The Water Tastes Like Wine is on a region-free physical disc for the PlayStation 4 (also plays on PS5).
This Collector's Edition is limited to just 250 copies produced.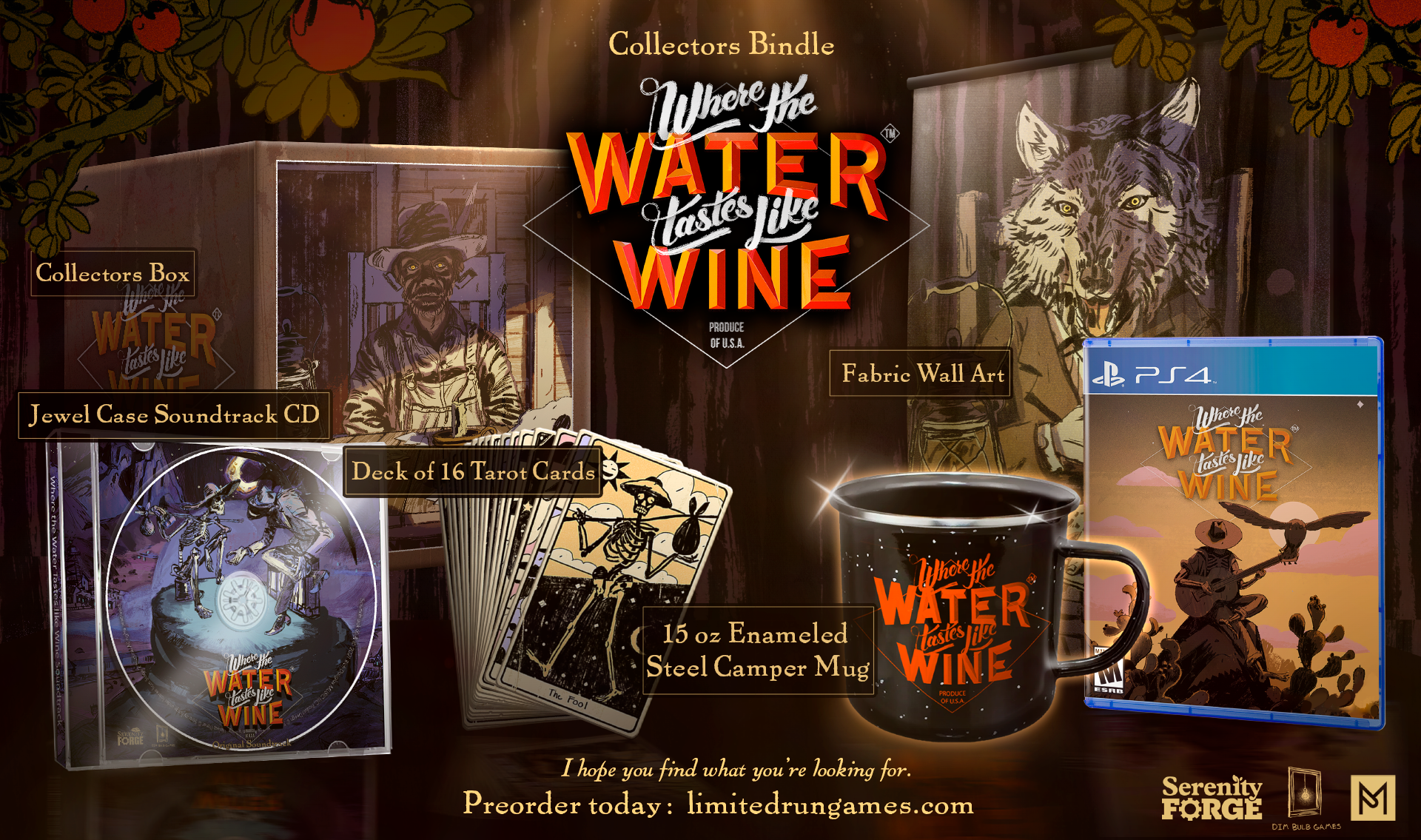 This is not a numbered release, and thus is not a part of the Limited Run Games Collection. We are distributing this title on behalf of PM Studios. Missing out on this release will not compromise a complete Limited Run set.
The Where The Water Tastes Like Wine Collector's Edition includes:
Where The Water Tastes Like Wine physical copy on PS4
15oz Enameled Steel Camper Mug
Jewel Case Soundtrack CD
Deck of 16 Tarot Cards
Fabric Wall Art
Collectors Box
Players: 1
Genre: Adventure, Role-Playing, Puzzle
Supported Languages: French, German, Russian, Chinese, English
PLEASE NOTE: There is no purchase limit on this item. This item is currently in manufacturing and artwork is subject to change. Products are typically not expected to ship until 8-9 months after the preorder window closes. Future production updates will be visible on the product page and your account page. All orders are considered final and can not be canceled.