Where The Water Tastes Like Wine is on a region-free physical disc for the Playstation 4. Also works on the Playstation 5.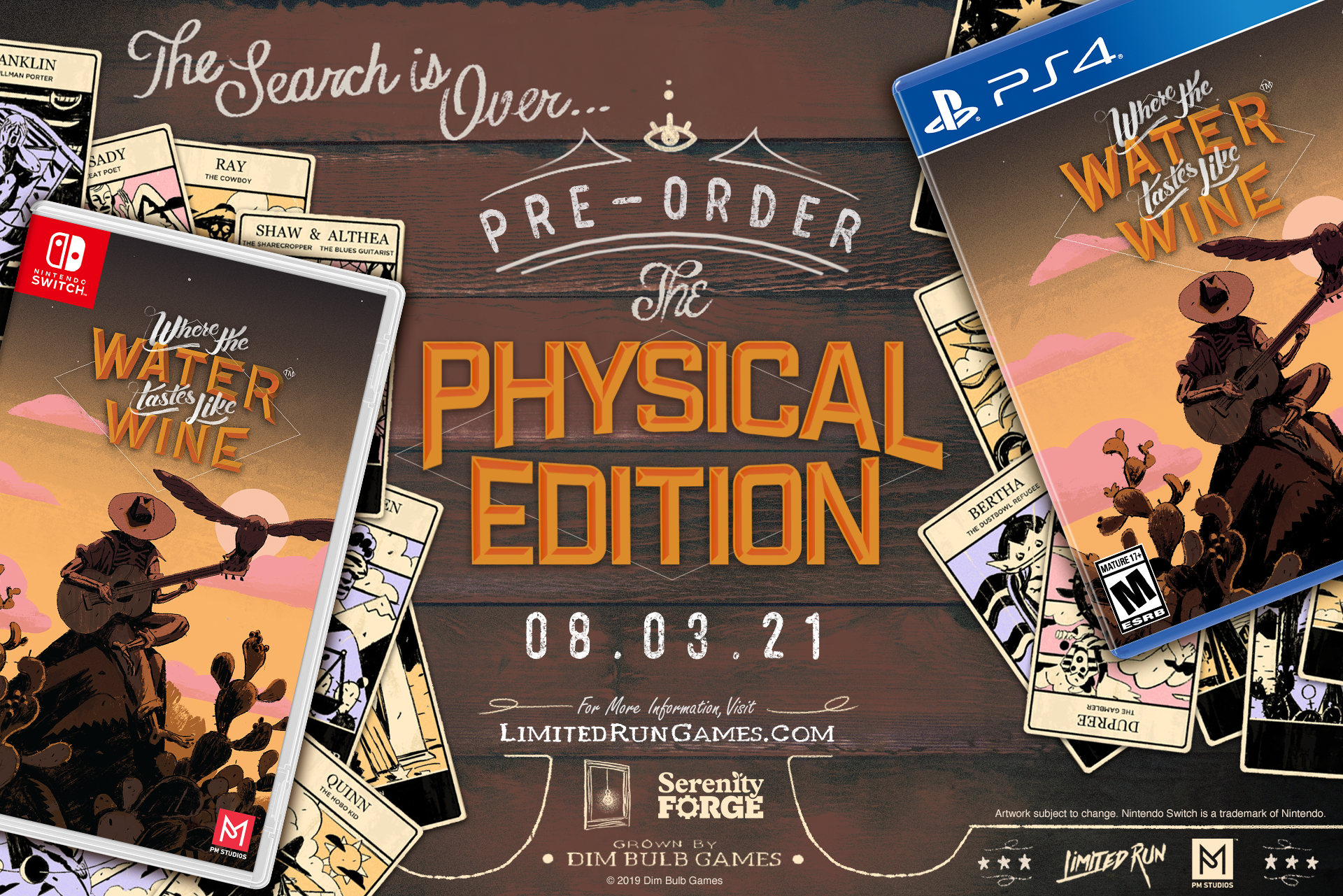 This is not a numbered release, and thus is not a part of the Limited Run Games Collection. We are distributing this title on behalf of PM Studios. Missing out on this release will not compromise a complete Limited Run set.
# of Players: 1 Player
Genre: Adventure, Role-Playing, Puzzle
Supported Languages: French, German, Russian, Chinese, English
PLEASE NOTE: There is no purchase limit on this item. This item is currently in production. Shipping updates will be sent to you via email and visible on your account page. All orders are considered final and can not be canceled.